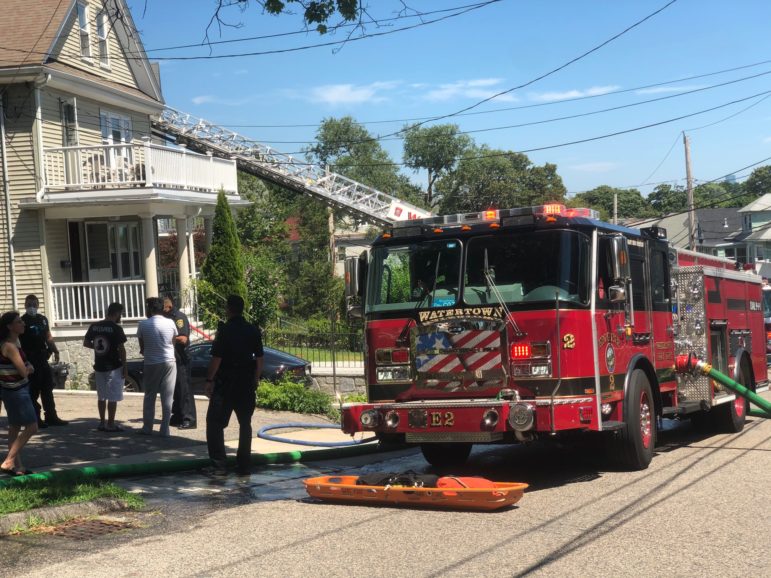 A fire that damaged a home on Putnam Street on July 26 was caused by a accidental electrical fire.
The Watertown Fire Department responded to 115 Putnam St. on Sunday at 1:56 p.m. The fire was brought under control and the cause of the fire was determined to be a faulty bathroom exhaust fan, according to Watertown Fire Chief Bob Quinn.
The fire caused approximately $20,000 of damage, most of which occurred in the first floor bathroom area, but some water and smoke damage was done to other areas of the first floor and the second floor.
The four residents were uninjured in the fire. Firefighters fought the blaze during a time also dealt with extreme heat conditions, with the temperatures reaching the mid-90s.
Deputy Fire Chief Thomas McManus was the Incident Commander.