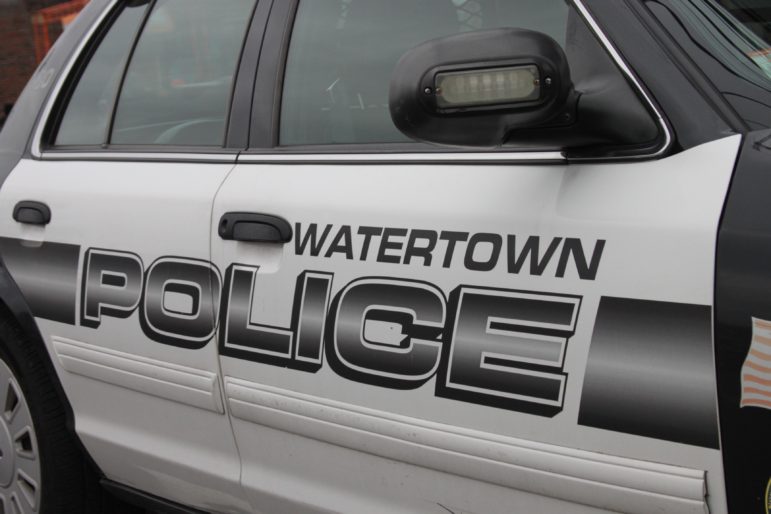 The following information was provided by the Watertown Police Department.
Arrest
July 20, 6:34 a.m.: The Probation Department alerted Watertown Police that a resident was wanted on a warrant for probation violation. Officers went to Nichols Avenue and placed the 40-year-old man under arrest on the probation warrant out of Waltham District Court. 
Incidents
July 20, 2:43 p.m.: Someone living in a home on Longfellow Road that was under construction heard someone walk inside and say "hello?" Then the person saw the family dog and said. "That's a big dog," and left. A neighbor's security camera spotted a dark colored Ford F-150 or F-250 (built between 1999-2007) parked outside the home at the time, which may have been related to the incident.
July 20, 3:19 p.m.: The manager of Firestone Tire on Arsenal Street reported that someone had spray painted the side of the business. Between July 18 and July 20 a portion of the side of their building was painted with a black and blue artistic designs.
July 21, 10:50 p.m.: A Brockton resident at the Dunkin' Donuts on Main Street was approached by man who said he needed money because he was stranded and needed money to get back to Dubai. The man gave him $100, but was told "Thank you" but he needed more. They went to an ATM and got $600 and gave it to the man claiming to be from Dubai. In exchange, the man received several gold chains and a gold ring. Later, the man realized the jewelry was fake. The suspect is described as a tall, heavy set, well dressed Middle Eastern man, in his 40s who drove a white SUV (possibly a Toyota). Police investigated and looked at surveillance footage from Dunkin' during the timespan that the victim said it took place, but nothing was seen that reflected what he depicted in the story. 
July 22, 5:12: A Wayne Avenue resident came out to find that someone had broken the hose off his pool vacuum. He believes a group of youths hopped the fence to swim in the pool sometime overnight. The damage was $50.
July 23, 5:05 p.m.: The garage of an Irving Street home caught fire after what appeared to be a lighting strike. The fire started during a torrential downpour. No one was injured but a fire was ignited in the garage. The Fire Department arrived and extinguished the fire, as well as evacuating smoke. A child's bike and two umbrellas were among the items damaged in the fire.