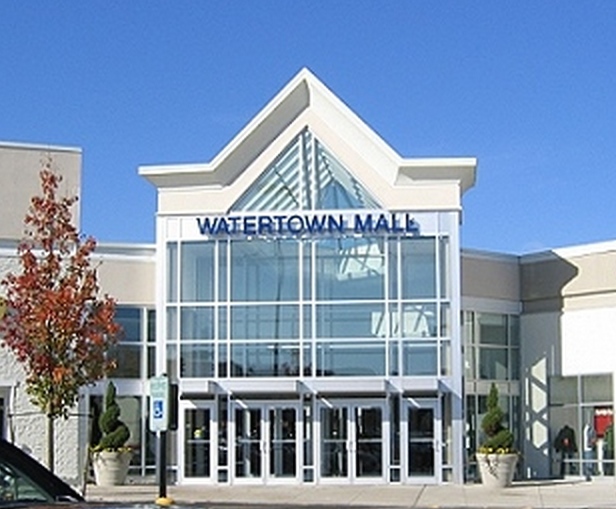 If you have not been to the Watertown Mall in a while, it will look a bit different inside with hand sanitizers in various locations and the massage chairs removed temporarily, but all the retailers in the center are open for business.
Mall officials sent out the followingstatement: "Along with our own routine sanitizing, we require that all visitors to the mall wear a face covering mask, practice good hygiene by washing hands often and thoroughly, maintain a physical distance of six feet from others, and remain home if they are sick. While these are uncertain times, we are committed to opening our doors to our community as safely and efficiently as possible."
While the Watertown Mall never completely closed due to the COVID-19, stores — and the Registry of Motor Vehicles — have adjusted to the state's Coronavirus rules, said Patricia Stenson, general manager of the Watertown Mall.
"Although everybody is open, it's been kind of staggered," Stenson said.
Working Gear never closed because it sells nursing uniforms and medical equipment. Carter's opened with reduced hours and, Target has been open most of the time, starting with curbside pickups and now is completely open — with some caveats.
"Everyone's operating on different schedules and hours. Target has senior hours everyday, to allow seniors to go into the store when it isn't crowded," Stenson said. "Target is letting in even less than they are allowed (under state rules). They count the people going in and out of the store."
One of the newest additions to the Mall, Miss Maria's School of Dance, started operating again during Phase 3 of the state's reopening plan.
The Registry of Motor Vehicles is providing road tests and some in-person transactions, Stenson said, but not all. The RMV has also taken steps to stop the spread of the virus during road tests.
"They brought in state vehicles and a cleaning company," Stenson said. "You have to do it in a state vehicle. They disinfect the car, go out, and when come back they clean the car again."
Joyful Garden, the Chinese restaurant located in the Mall, closed temporarily, but has reopened for take out and delivery. The dining room, however, remains closed, Stenson said.
She suggests people check with the RMV (https://www.mass.gov/orgs/massachusetts-registry-of-motor-vehicles) – or any store – to make sure the are offering what they want.