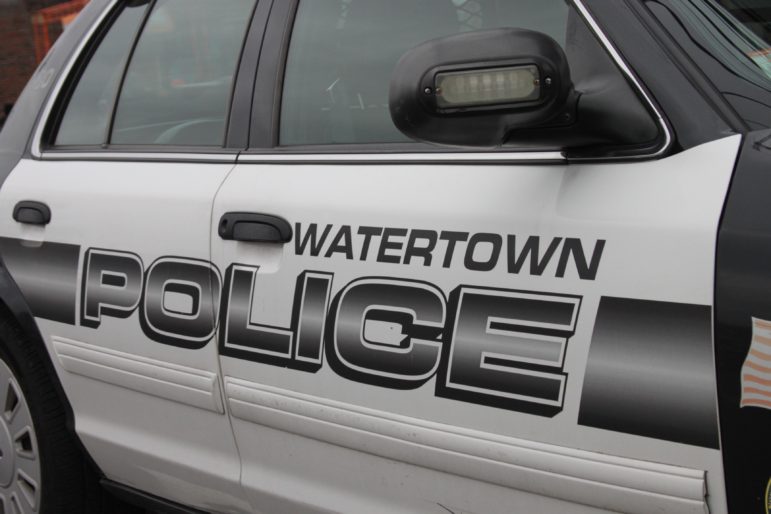 The following information was provided by the Watertown Police Department.
Arrest
Aug. 3, 12:10 p.m.: Target security reported they had seen a man shoplifting, before leaving the mall. Police located a man fitting the suspect's description at the bus stop near the Watertown Mall. When stopped, the man had three Samsung tablets in an orange bag. Target security recognized the man from prior incidents and on Aug. 3 he was seen putting three tablets in the bag, which were worth $616.22. The 56-year-old Boston man was arrested on a count of shoplifting by concealing merchandise, a subsequent offense. Target also had seen the man take tablets on prior occasions. On July 5 he took three Samsung tablets, on July 9 he took two tablets, on July 16 he took a Fire Kid's Tablet and a Samsung tablet, on July 20 he took two tablets and a wireless charger, on July 24 he took three tablets, on July 25 he took three portable chargers and three wireless headphones, and on July 30 he took three tablets. Combined the merchandise taken was worth $3,314.79. For those incidents, Police added eight more counts of shoplifting by concealment.
Incidents
Aug. 3, 5:31 p.m.: A Patten Street resident discovered that the front passenger side window of a vehicle had been shattered sometime during the day. Officers spoke with some residents in the area and found that some landscapers were working in the area between 3 and 4 p.m. that day. It is possible the damage was cause when they were doing their work. Nothing was missing from the car and there was no other damage. The owner was following up with the landscaping company.
Aug. 4, 3:16 p.m.: A woman came into Joe's Variety on Orchard Street and asked to change a $100 for five $20 bills. Later that day, when the owner was counting the cash in the register he looked at the $100 bill and thought it might be counterfeit. He called the Police, who came down and confirmed that it was counterfeit. The person who gave them the bill was a customer, and it is not clear if she knew it was counterfeit. When she was told about the fake bill she came down and gave the five $20s back. Police are investigating.
Aug. 5, 12:37 p.m.: An elderly man from Evans Street received a call from a man claiming he was from Social Security. He was told there was a warrant for his arrest and he would have to pay fines to clear it up. The caller told him to buy $3,000 in Nike gift cards. The man did so and sent the PIN numbers to the caller. He realized it might be a scam and called police. When investigating, Police called Nike to see if the numbers had been used, and the Nike employee said they had not. A freeze was put on the gift cards. The man said that he believes the caller spoke with an Indian accent.
Aug. 5, 4 p.m.: A 35-year-old Watertown man who had just made a purchase at Vahey's Liquors sat down outside to have a cigarette when he was approached by a woman. She asked if she could get a ride with the man. He said he couldn't help her because he had walked. The man got up and began walking west on Main Street. At the intersection of Lexington and Main streets he was grabbed from behind by two men, one on each arm. They said. "Hey, relax. Give me the money." One of the men took money from his shorts pocket and then they ran northbound on Lexington Street. The two suspects are described as African-American males, 6 feet tall, and both spoke English. The woman who spoke to the man was described as African-American, age 30 to 40, wearing blue jeans and a T-shirt. Police are investigating.
Aug. 5, 6:17 p.m.: A bicycle was taken from the storage area of the Elan apartments on Arsenal Street. The owner checked the storage area at about 6 p.m. and he noticed that the bicycle was missing and the bar that it had been attached to was unbolted from the floor. He last used the bike on July 28. It is described as a black Giant Advanced bicycle, valued at $2,500.
Aug. 6, 1:24 p.m.: A woman who parked on Nichols Avenue discovered she had a flat on her car on Aug. 2 and took it to a service station. An employee at the service station found that a screw in the tire was causing the leak. The service person told the woman it was possible that the screw could have been placed there intentionally. The tire cost $25 to repair. The woman could not think of anyone who would have damaged her tire.
Aug. 8, 8:42 a.m.: A Garfield Street resident heard a loud bang between 10 p.m. and 11 p.m. on Aug. 7. When she went down in the morning, at about 8:30 a.m., she found some of her belongings in the entry foyer had been thrown around. It appeared some of her mail had been taken. There was no entry gained into the home. Police are investigating.
Aug. 9, 12:06 p.m.: Someone took tools out of a vehicle parked on Nichols Avenue. The items had been left unsecured in the bed of a pickup truck, including a pressure washer, a floor drying fan, a nail gun and a hand planer. Police are investigating.
Aug. 9, 4:58 p.m.: A man came into Dunkin' Donuts at 640 Arsenal St. at about 4 p.m. and asked to speak to the manager. An employee said that the manager was not there, and the man said he was supposed to start working at the store that day. The employee took the man into the backroom and gave him an apron and a Dunkin' hat, and then trained him how to use the cash register and to make drinks. The man worked behind the counter for nearly half an hour. When the employee went out of eyesight for a few minutes the man opened the cash register and took the cash. He was last seen leaving the store and heading down Coolidge Avenue toward Cambridge. An employee of UPS saw the man and called police. Officers found that no one was scheduled to start working that day. They are trying to identify the suspect, who is described as an African-American man, 6 feet tall, wearing a white polo shirt, khaki pants and black shoes.