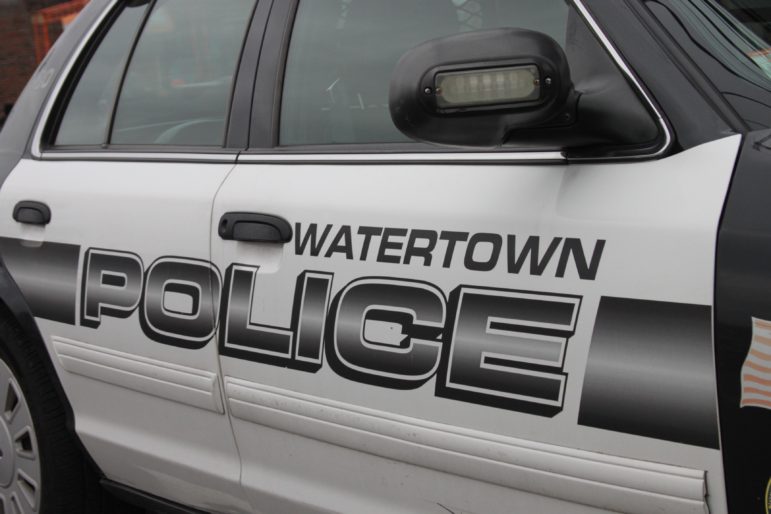 The following information was provided by the Watertown Police Department.
Arrests
Aug. 11, 1:20 p.m.: A Watertown Police detective was dropping something off at an address on Sycamore Street when he spotted two men asleep in a black BMW. The detective recognized the car and when he looked inside he saw a large clear plastic bag with a brown substance inside, which he believed was fentanyl. Other items consistent with drug dealing were also found in the car. He placed the two men under arrest, David Hurtado, 30 of Chelsea, and Luis Maldonado, 30 of Boston. Both face a charge of trafficking of more than 10 grams of fentanyl and conspiracy to violate drug laws.
Incidents
Aug. 10, 9:23 a.m.: Home Depot security detained a man seen trying to underpay for an item. The 56-year-old Somerville man was seen taking a DeWalt table saw, worth $399, and take it to the self-checkout register where he used the barcode from a 15-inch saw worth $18.97. The man was summonsed to Waltham District Court on a charge of shoplifting over $250 by recording false value..
Aug. 10, 6:25 p.m.: A man on Phillips Street saw someone walk into the yard of a home, and ride off on a bike left on the side of the house. The black mountain bike was not locked or secured. It is valued at $200. The suspect is described as an African-American man, 5-foot-6, wearing black pants, a white T-shirt and a black hat.
Aug. 12, 10:37 a.m.: A Union Street resident reported that a package containing saw table worth $60 was taken from his home. He said it was confirmed delivered on June 18, but he never received it. The resident suspect it was taken from his doorstep.
Aug. 14, 1:05 a.m.: An officer patrolling on Main Street spotted a broken pane of glass on the door of a dental office. The glass was fractured but was still intact. It appeared to have been struck by something. Police contacted the owner, The damage was estimated at $100.
Aug. 14, 6:13 p.m.: A bicycle was reported stolen from Russo's. An employee rode the bike to work and realized he had left his bike lock at home. He tried to secure it behind the bike rack at Russo's. He went into work at 3:10 p.m. and when he came out at 5:30 p.m., the bike was gone. It is a grey Giant mountain bike valued at about $400.