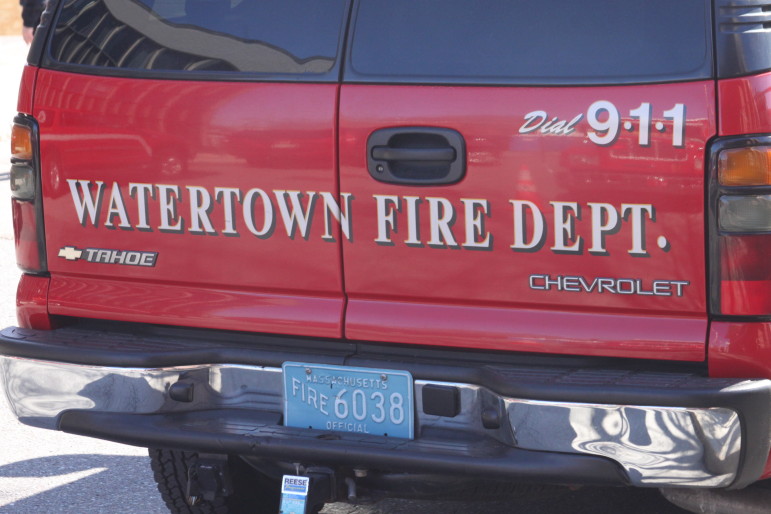 Watertown Firefighters responded to a fire that broke out in an unoccupied home on Friday night.
The call reporting the fire came in just after 11 p.m. on Aug. 25, said Watertown Deputy Fire Chief Ryan Nicholson
"Upon arrival we could see fire on the second floor. At that time I ordered a Working Fire," Nicholson said. "The building was being rehabbed and was unoccupied, which we confirmed with a search."
Watertown Engine 2 was the first to set up a hose and start spraying water to the fire on the second floor. Shortly after Engine 1 put a second hose into the first floor to fight the fire from below, because the fire had gotten into the floor of the second story.
"All fire companies on scene, including a Belmont Engine, did a great job," Nicholson said. "With their decisive actions we were able to limit the spread or fire and thus the damage."
The fire did not cause any injuries and no occupants were displaced, since the home was vacant. 
After an investigation by the Watertown Fire Department Fire Investigator and State Police fire investigators, it was determined that the fire was caused by careless disposal of smoking material, Nicholson said. 
Watertown also received mutual aid to cover the fire stations by firefighters from Waltham, Newton and Cambridge.