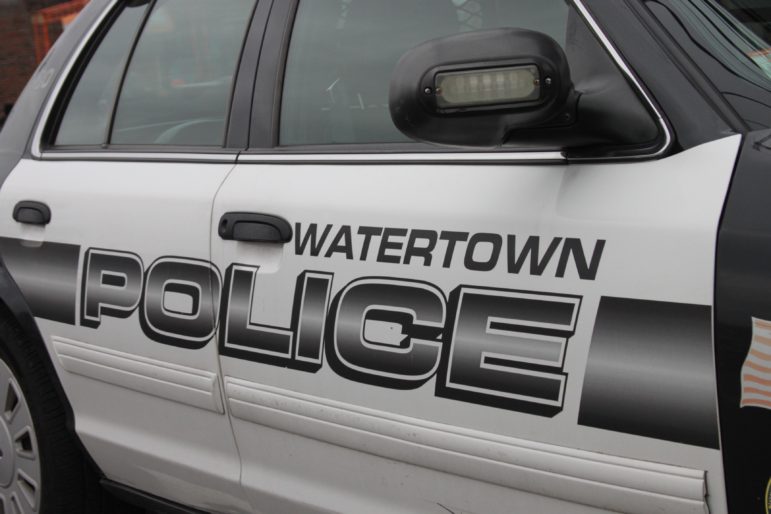 The following information was provided by the Watertown Police Department.
Arrests
Two men were arrested for possession of an illegal firearm. Click here for more details.
Incidents
Aug. 24, 11:26 a.m.: A Howe Street resident went on Craigslist to rent a property in North Conway, N.H., and got in contact with someone who said he should send $1,631 on a cash app to pay for the security deposit, cleaning and taxes. The resident got suspicious when he had not heard from the contact as the rental time approached, and because the man would not accept Venmo or a check. He contacted North Conway Police who were able to confirm with the owner of the property that it was not for rent.
Aug. 24, 5:10 p.m.: An argument between roommates in a home on Adams Street escalated and police were called. The argument was between one person who the landlord had allowed to move in a week early, and another who had not yet moved out. The one moving out kept some of his belongings in part of the home. The disagreement was resolved.
Aug. 24, 7:19 p.m.: A Warwick Road resident reported that two checks had been cashed in his name in Philadelphia, and he believes someone stole his identity. The first check was for $2,500 and the second was for $3,200. None of his checks were missing, but somehow someone was able to reproduce his checks. The resident is working with bank fraud investigators, and his accounts were reimbursed. 
Aug. 25, 1:22 p.m.: A man who was renting a home through AirBNB said that some of his medication went missing from his personal items. He reported it to police so that he could contact his doctor to request a new prescription.
Aug. 25, 7:55 p.m.: A man got upset when he went to New Ginza to get some take out. The man did not have a mask, and was told he could not be served until he put on a mask. The man said he was just there for a brief moment to get the food.
Aug. 26, 10:18 a.m.: A Burnham Street resident received information about an unemployment claim for which the person had not applied. The resident was told to file a police report and to keep an eye on their identity and financial information.
Aug. 27, 6:31 a.m.: A Piermont Street resident called police after a doorbell camera caught some suspicious activity. The footage showed two men walking up to the property at about 2:36 a.m., and then walk around the property. One of the men then noticed the camera and they left the area. The pair appeared to be young men. Police are investiging.
Aug. 28, 7:10 p.m.: An Arden Road resident reported that jewelry went missing. The resident said the items were worth more than $1,200, and suspects someone may have broken into her home and took them. Detectives are investigating and seeing who might have had access to the home.
Aug. 30, 9:45 a.m.: A Common Street reported a Black Lives Matter sign was taken from the front yard. It went missing between 11 a.m. on Aug. 29 and and 9: 30 a.m. on Aug. 30. There was no damage to the property. 
Aug. 30, 5:37 p.m.: A woman got a call from her credit card company saying her card had been used in Boston. She was at the Oakley Country Club when she got the call and when she went to get her purse, which was in the vehicle, she found her credit cards bad been taken. She called police to report that her vehicle had been broken into. Police are working with the credit card company on the investigation.