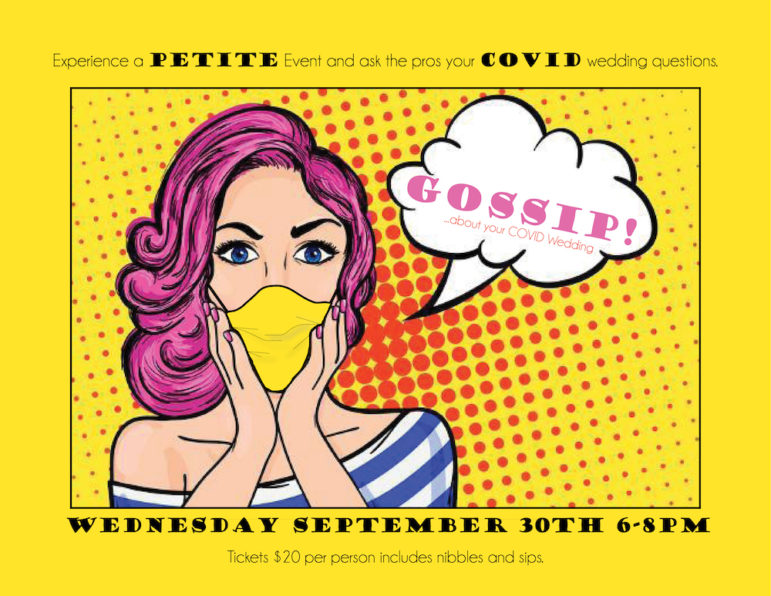 UPDATE: Please note the change of date.
Couples can find out about having a wedding at Watertown's Historic Commander's Mansion during COVID-19 at and event called "Gossip!"
The event will be held on Oct. 28 from 6-8 p.m. at the mansion, 440 Talcott St., Watertown (off Arsenal Street), which is owned by the Town of Watertown. Under the state's COVID-19 rules numbers of people are limited, and the organizers will show attendees about what a petite event during the pandemic looks like.
On hand to answer questions will be professionals from a variety of areas needed by someone putting on an event: an officiant, a rental company expert, a DJ, a caterer and a bartending company.
Guests will get a champagne toast and food throughout the event, just as they would at a wedding.
Besides the size of groups, some of the other restrictions impacting an event include bars and dance floors. Currently, events in Massachusetts are not allowed to have a bar accessible by the guests. They may be served table-side, however. Also, no dance floors are allowed, but guests may still have their first dance or parent dances.
Tickets cost $20 per person and includes "nibbles and sips." Those interested in attending should email info@commandersmansion.com for tickets.