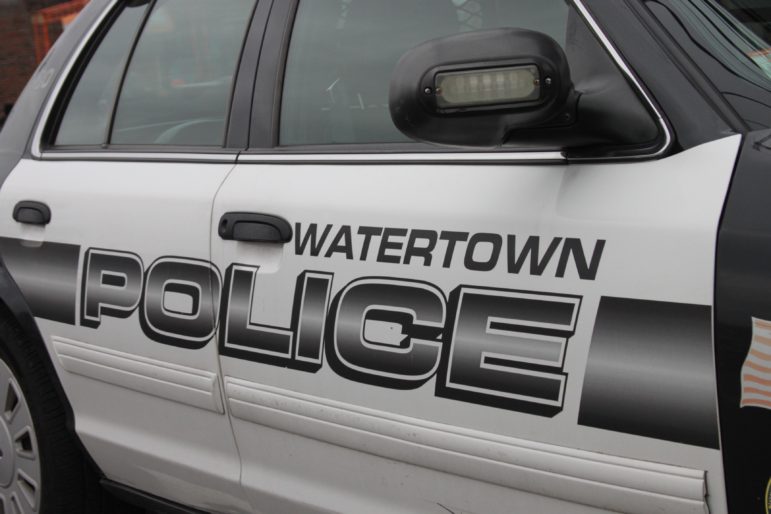 The following information was provided by the Watertown Police Department.
Arrests
Sept. 2, 7:39 p.m.: Police got a call about a motorcycle accident on Pilgrim Road at Puritan Road. When officers arrived they found the rider standing on the front lawn of the home of a Puritan Road residence next to a Harley-Davidson motorcycle. He had been traveling northbound on Pilgrim Road and attempted to turn left onto Puritan when his bike went off the road and up onto a lawn. The motorcycle fell over on the lawn. There were no injuries or damage, but when officers spoke to the rider he had a strong odor of alcohol on his breath and was slurring his words. He took four field sobriety tests and did not pass any. The 58-year-old Waltham man was arrested on a charge of driving under the influence of alcohol, a second offense.
Sept. 6, 9:39 p.m.: A car rolled over after getting into an accident on Galen Street near Capitol Street. Police found a Toyota Camry on its roof when they arrived. The driver was sitting on a curb with minor injuries along with someone who was believed to have been in the car during the accident. Police spoke with witnesses, who said that three cars were driving toward Newton on Galen Street when the first vehicle stopped to allow the second one to turn into the gas station at the corner. The Toyota did not brake and when it swerved into the right lane it hit the second vehicle, causing it to flip. Police spoke to the driver, who showed signs of intoxication including a strong odor of alcohol and his eyes were bloodshot and glassy. Officers also determined the man did not have a driver's license. The man had injuries and was taken to hospital, but was also arrested for driving under the influence of alcohol, unlicensed driving and marked lanes violation. The passenger evaluated at the scene by paramedics and was released. 
Incidents
Aug. 31, 11:05 a.m.: A Riverside Street resident reported that a package had been stolen. She said she ordered a pair of sneakers through StockX.com. They were Nike Air Jordan Ones worth $300. The package was supposed to be delivered on Aug. 29, and were confirmed delivered, but when the resident went to retrieve the package on Aug. 31 it was not there.
Sept. 1, 4:37 p.m.: A bicycle was taken from the bike room in the front lobby of an apartment building on Pleasant Street. The owner said he had not gone into the bike room in a couple weeks, so he is not sure when it was taken. When he checked that day his white Cannondale was gone. it is worth $1,800.
Sept. 2, 9:09 a.m.: A Brimmer Street resident reported that his motorcycle had been taken from outside of his home. It had been parked there on Sept. 1 at 11:30 p.m. and when he came out at 9 a.m. on Sept. 2 it was gone. The bike was a black 1989 Harley-Davidson FXSTS with purple flames on the tank and fenders. Value of the motorcycle is $8,000. Police are investigating. 
Sept. 2, 5:52 p.m.: Police were called to Best Buy after a report of an attempted phone scam. The person who called said she received a call from a blocked number from someone who claimed that she had a warrant for her arrest for video piracy. The caller had an Indian accent. The victim was told she could clear up the charged by buying five Best Buy gift cards for $500 each and the man would call back for the numbers on the cards. The woman, who is from Waltham, went to the store in Watertown and bought the cards, but realized it was likely a scam and called police. Officers were there when the woman's phone rang. Police spoke to the person on the other end of the line who immediately hung up.
Sept. 2, 7:27 p.m.: A Union Street resident reported that on the evening of Sept. 1 she noticed some graffiti on the front of her home in gold spray paint. They showed the initials EB. The woman did not know who would have put that on her home or what EB stands for. Police are checking surveillance cameras in the area.
Sept. 3, 11:58 a.m.: A Prentiss Street resident reported a phone scam after she received a call from an unknown person saying she needed to pay money to the Social Security Administration. The caller said she had to purchase $3,000 in Target gift cards. She went to Target to purchase the cards, and when she returned home she called to give the person the numbers on the cards. As she was doing this her adult daughter overheard the conversation and was able to stop it because she thought it was a scam. They immediately called Target, and Target corporate was able to put a stop payment on the two cards, so no money lost.