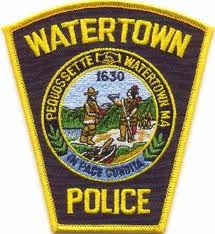 The following announcement was provided by the Watertown Police Department:
Watertown Police Detectives in conjunction with the Suburban Middlesex County Drug Task Force executed a search warrant at 147 Morse St. on Thursday, September 17.
As a result of the investigation, Edward Lopez (28) of 147 Morse St, Watertown, was arrested for possession with the intent to distribute fentanyl. Mr. Lopez will be arraigned at the Waltham District Court on Monday. Fentanyl is a very dangerous opioid, overdoses involving fentanyl can lead to respiratory depression and death.
If you know of anyone struggling with a substance use disorder please call the WPD in-house clinician, Ms. Duarte for support and free Narcan, 617-600-1312.