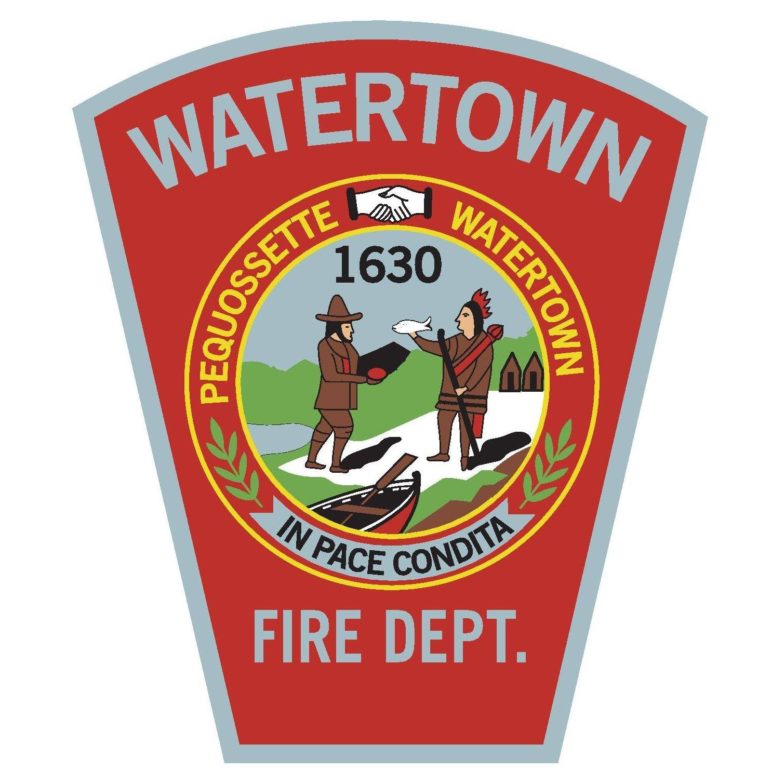 The Watertown Fire Department's newly created assistant fire chief position has been filled by a 14-year veteran of the WFD who hopes build connections with residents and serve the community well.
On Monday, Ryan Nicholson began his new role as assistant fire chief. He was promoted recently from deputy fire chief. He said he will be assisting Fire Chief Bob Quinn with some administrative duties, as well as working on outreach to the community.
"I'm excited to get started," Nicholson said. "It's a new position. We are kind of shaping it as we go along."
Nicholson will help Quinn with budget development, and also be available to go to fires and other incidents. He will also be available to fill in for the Chief when he is not available.
First appointed to the Fire Department in March 2006, Nicholson has also served as the Fire Prevention Officer and, since January of 2019, was the Deputy Fire Chief for the WFD's Group 2. A.J. Geswell was promoted from captain to deputy fire chief to lead that group, Nicholson said.
Nicholson said he hopes to make a difference in his new position.
"With each position I've had here, I've tried to improve the department and tried to interface the department with the community," Nicholson said. "I was born and raised in Watertown. I love this community and love the Fire Department, and I want it to be the best Fire Department for Watertown. With this position I hopefully will be able to take it a step further."
As part of the effort to connect the WFD with the community, Nicholson hopes firefighters can continue fire safety training in schools and at the Watertown Senior Center. That effort has been made more difficult by the COVID-19 pandemic, but the Fire Department is looking at possibly bringing fire safety to Watertown's school children virtually.
Nicholson also runs the WFD's social media accounts and oversees the WFD's drone program. He hopes to enlist others in the department to assist him.
"One of the goals I have is to be able to build my team out a bit, and find qualified people to help with our social media presence," Nicholson said. "We have plenty of capable people here."