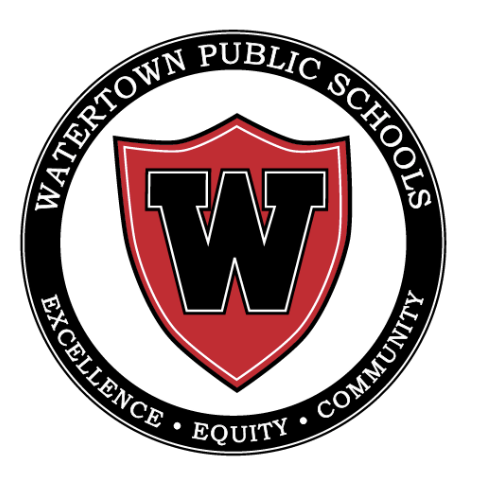 Watertown School officials responded to the letter from state education officials asking them to reopen the schools to in-person learning, saying the Town's school will remain on their schedule to have students return to elementary schools in late October and to secondary schools in November. Meanwhile, Gov. Charlie Baker announced the relaxing of some of the state's COVID-19 rules.
Last week, the Watertown Schools, and 15 other districts, received a letter from Department of Elementary and Secondary Education Commissioner Jeffrey Riley strongly urging the schools to return to in-person learning because the communities have low rates of Coronavirus infections.
Watertown remains a "green" community, meaning it is at lower risk of COVID-19 spread. The latest weekly statistics released by the State, as of Sept. 23, shows Watertown has an average daily new positive cases of 3.88 per 100,000 residents. Lower risk is considered below 4 per 100,000 people. The town had 19 positive tests out of 2,861 administered over the previous 14 days.
Moderate risk (yellow) is an average new daily cases of between 4 and 8 cases per 100,000, and higher risk (red) is when a community has an average daily cases of above 8 per 100,000. See the community level reporting map by clicking here.
Superintendent Dede Galdston and School Committee Chair John Portz sent the following letter to Riley on Sept. 28:
Dear Commissioner Riley,
In response to your letter dated, September 18, 2020, please note that Watertown chose its school reopening plan after extensive community deliberation, an assessment of teaching and learning options in a healthy and safe environment, and consistent with DESE guidance.
Beginning in May, a 74-person task force representing administrators, educators, parents, school committee members, and community members worked diligently to develop plans and strategies to reopen Watertown's schools in the fall. This included the development of three reopening options requested by DESE. The community and educators reviewed these options in forums held at the end of July. Following DESE guidance requesting a locally-approved plan, the school committee on August 6th approved our current plan – Bridge to Return – at a Zoom meeting attended by over 500 participants. Our plan is a phased approach to hybrid learning: prioritizing students in specialized programs and English learners, followed by hybrid instruction for elementary students, then our secondary students. The Watertown Board of Health also reviewed and approved the plan as a prudent strategy moving forward. Later in August, after our vote, DESE provided detailed COVID metrics for use by districts in their decision-making. We are closely monitoring those metrics as we continue to implement our approved plan.
The plan provides a path forward for students and educators to return safely to school buildings in the best possible learning environment. During the recent professional development period educators throughout the district developed remote learning strategies as well as a hybrid approach to be implemented soon. This has been an important opportunity to improve upon the remote teaching experience in the spring. In addition, an outside consultant reviewed physical spaces and air circulation in all school buildings. Following this review, modifications made now and into the fall will ensure a healthy and safe physical environment.
Remote instruction for most students began on September 22nd, a start date approved by DESE, although in-person instruction is being provided for students in specialized programs, including preschool students, substantially separate groups, and English language learners.
By October 5th, we anticipate 300+ students in these groups to be receiving in-person instruction and support. We will continue to monitor COVID metrics for Watertown and neighboring communities, and also assess and improve the current learning experience for our students. In addition, to help ensure a safe environment, optional COVID testing will be available for school staff by October 8th. Our Bridge to Return plan phases in our elementary students on October 26 with a hybrid, in-person model. Monitoring of COVID metrics continues during November as we review the decision to bring secondary students into school buildings. Our goal is to have all students in hybrid instruction by the end of November, with the exception of those students and families who have chosen remote instruction through the first half of the school year.
Like all districts in the state, we strive to have all students and teachers in a safe and healthy learning environment. Our plan provides guidance to achieve that goal while monitoring COVID metrics and aligning our strategy in response to the changing environment produced by this extraordinary pandemic.
Please let us know if you need additional information or have follow-up questions.
Sincerely,
John Portz
Chair, Watertown School Committee
Dede Galdston
Superintendent, Watertown Public Schools
(Click here to see the WPS Bridge to Return for School Reopening)
Relaxing of COVID-19 Rules
Beginning Oct. 5, the state will allow performance venues, recreation businesses (such as trampoline parks and arcades), gyms and museums to have greater occupancy in lower risk communities. The changes were announced by Gov. Baker on Tuesday, Sept. 29.
In this case, State officials define lower-risk communities as "cities and towns that have not been a 'red' community in any of the last three weekly Department of Public Health (DPH) weekly reports," according to the announcement on the Mass.gov website.
The changes move these communities, including Watertown, from Phase 3 Step 1 to Phase 3 Step 2 of the Massachusetts reopening plan.
Some of the details of the Governor's announcement include:
Performance venues, both indoor and outdoor, will be able to open at 50 percent capacity with a maximum of 250 people
Indoor and outdoor recreation facilities — including those offering trampolines, obstacle courses, roller rinks and laser tag — will be able to open at 50 percent capacity
The same capacity will be allowed for gyms, museums, driving schools and flight schools
Fitting rooms will be allowed in all retail stores
The Governor's announcement also covered gatherings. Outdoor public gatherings at event venues can be up to 100 people for lower risk communities, but remains at 50 for higher risk communities. Remaining the same are the limit for indoor gatherings (25 people), outdoor gatherings at private homes and backyards (50 people).