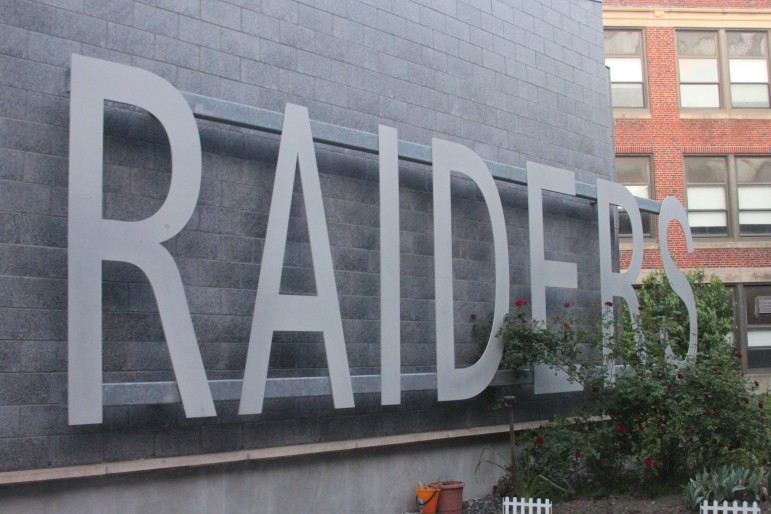 The abbreviated fall high school sports, due to the COVID-19 outbreak, started this week when the Watertown High School golf team took on Wilmington, and other teams will be debuting this weekend.
Six fall sports teams will be competing this year: boys and girls cross country, field hockey, boys and girls soccer and golf. Meanwhile, the football, volleyball, swimming and cheerleading teams will wait until "Fall II" which begins in February.
Most of the teams will have 10 competitions. The boys and girls cross country teams will have five apiece. Almost all the games will be on the weekend or holidays, except for the golf team.
The opponents will all be from the Middlesex League, but the Raiders will not be taking on their rival Belmont.
"We are onlyplaying the (Middlesex League's) Freedom Divisionthis fall. So, unfortunately,since Belmont is in the Liberty, we will be unable to play them this fall," said Watertown Athletic Director Ryan Murphy.
The League limited the number of games to 10, so Belmont could not be added to the schedule, Murphy said.
While the players will be on the field, golf course or race course, few fans will be allowed. Under Middlesex League rules, each player will be given one badge to hand out to have one person attend the game, Watertown Athletics announced on its Twitter account. Some games will be broadcast on Watertown Cable (Comcast Channel 8, RCN Channel 15 or go to http://WCATV.org and click on Educational Channel to watch).
2020 WHS Fall Sports Schedules
Boys Cross Country
(Home meets at Arsenal Park)
Saturday, Oct 10, 9 a.m. at Wakefield
Saturday, Oct 17, 9 a.m. at Melrose
Saturday, Oct 24, 9 a.m. vs. Burlington
Wednesday, Nov 11, 9 a.m. at Wilmington
Saturday, Nov 14, 9 a.m. at Stoneham
Girls Cross Country
(Home meets at Arsenal Park)
Saturday, Oct 10, 9 a.m. vs. Wakefield
Saturday, Oct 17, 9 a.m. vs. Melrose
Saturday, Oct 24, 9 a.m. at Burlington
Saturday, Nov 7, 9 a.m. vs. Wilmington
Saturday, Nov 14, 9 a.m. vs. Stoneham
Field Hockey
(Home games at Victory Field)
Saturday, Oct 3, 3 p.m. at Wakefield
Sat Oct 10, 9 a.m. vs. Wakefield
Monday, Oct 12, 9 a.m. at Melrose
Saturday, Oct 17, 9 a.m. vs. Melrose
Saturday, Oct 24, 9 a.m. vs. Burlington
Saturday, Oct 31, 11 a.m. at Burlington
Saturday, Nov 7, 9 a.m. vs. Wilmington
Wednesday, Nov 11, 11 a.m. at Wilmington
Saturday, Nov 14, 9 a.m. vs. Stoneham
Saturday, Nov 21, 10 a.m. at Stoneham
Golf
(Home matches at Oakley Country Club)
Monday, Sep 28, 3:30 p.m. at Wilmington (Hillview Golf Course)
Tuesday, Sep 29, 3 p.m. vs. Wilmington
Monday, Oct 5, 3:30 p.m. at Wakefield (Thomson Country Club)
Thursday, Oct 8, 3 p.m. vs. Wakefield
Tuesday, Oct 13, 3:15 p.m. at Melrose (Bellevue)
Thursday, Oct 15, 3 p.m. vs. Melrose
Monday, Oct 19, 3 p.m. vs. Stoneham
Thursday, Oct 22, 3 p.m. vs. Stoneham
Monday, Oct 26, 3 p.m. vs. Burlington
Friday, Oct 30, 3 p.m. at Burlington (Country Club of Billerica
Golf Course)
Boys Soccer
(Home games at Victory Field)
Saturday, Oct 3, 3 p.m. vs. Wakefield
Saturday, Oct 10, 9 a.m. at Wakefield
Monday, Oct 12, 1 p.m. vs. Melrose
Saturday, Oct 17, 9 .m. at Melrose
Saturday, Oct. 24, 9 a.m. at Burlington
Saturday, Oct 31, 9 a.m. vs. Burlington
Saturday, Nov 7, 2 p.m. at Wilmington
Wednesday, Nov 11, 1 p.m. vs. Wilmington
Saturday, Nov 14, 12 p.m. vs. Stoneham
Saturday, Nov 21, 1 p.m. at Stoneham
Girls Soccer
(Home games at Victory Field)
Saturday, Oct 3, 3 p.m. at Wakefield
Saturday, Oct 10, 3 p.m. vs. Wakefield
Monday, Oct 12, 12 p.m. at Melrose
Saturday, Oct 17, 3 p.m. vs. Melrose
Saturday, Oct 24, 3 p.m. vs. Burlington
Saturday, Oct 31, 9 a.m. at Burlington
Saturday, Nov 7, 3 p.m. vs. Wilmington
Wednesday, Nov 11, 11 a.m. at Wilmington
Saturday, Nov 14, 3 p.m. vs. Stoneham
Saturday, Nov 21, 12 p.m. at Stoneham