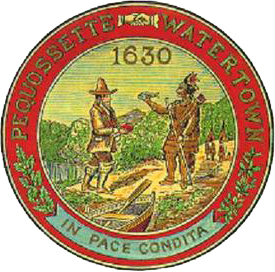 The group that will be reviewing and likely proposing changes to the Watertown Charter will hold its first meeting on Oct. 6.
The review of the Home Rule Charter, the document that determines how Watertown's government works and its structure, takes place every 10 years in years ending in 0. The Charter Review Committee is made up of the nine Town Councilors and six residents appointed by the Town Council President.
The meeting will be held on Tuesday, Oct. 6 at 6 p.m. and will be conducted remotely by computer.
The meeting's agenda includes a swearing in of committee members, a discussion of the Charter Review process with attorney Lauren Goldberg of KP Law, and scheduling future meetings.
The public may join the virtual meeting online at https://watertown–ma.zoom.us/j/96419264286
Or they can join the virtual meeting audio only by phone: (877) 853-5257 or (888) 475-4499 (Toll Free) and enter Webinar ID: 964 1926 4286#
Members of the public may also comment through email: vpiccirilli@watertown-ma.gov
The meeting will also be broadcast by Watertown Cable Access Television on RCN Channel 13, Comcast Channel 99 or online by clicking here.
A citizen group will also be discussing the Charter Review process. Watertown Forward will hold its first meeting on Saturday, Oct. 3 at 3 p.m. (See the story below for more information).