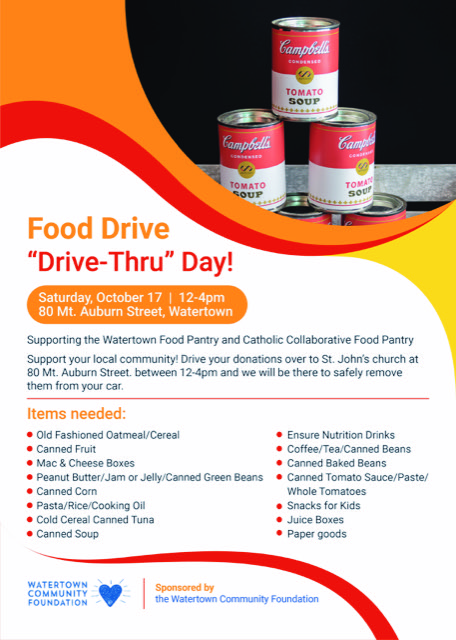 The Watertown Community Foundation will be switching gears for its food drive, and will have a drive-thru event.
The drop off will take place on Saturday, Oct. 17 from 12-4 p.m. at St. John's Church at 80 Mt. Auburn St. 
People can simply drive into their circular driveway and volunteers will remove the donations from the car. Donations will be split between the Watertown Food Pantry and the Catholic Collaborative Food Pantry.
Items sought include canned vegetables, canned tuna, cold cereal, mac & cheese boxes, juice boxes and more. See the flyer above for more details.