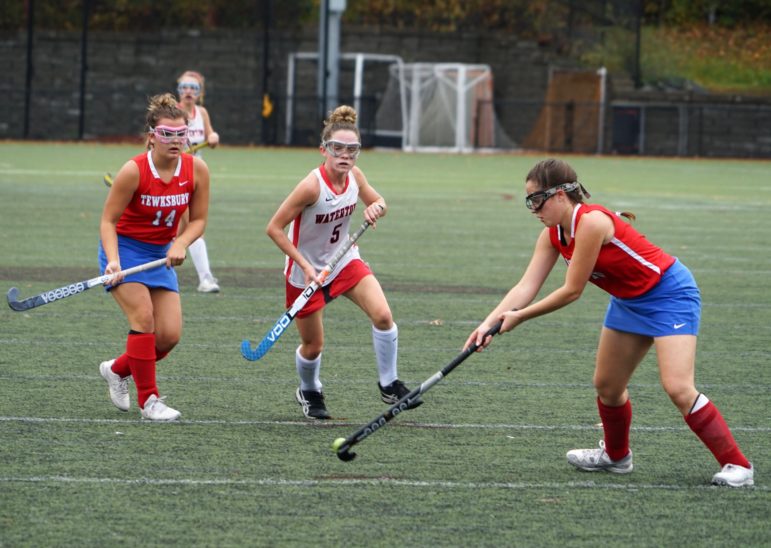 The shortened fall season is underway for the Watertown High School field hockey team, and the Raiders have continued their winning ways.
Monday, Watertown beat Melrose 5-0 and improved to 3-0 without allowing any goals. On Saturday, Watertown shut out Wakefield 5-0 in the second game of the year. Molly Driscoll leads the team with six goals, Ellie Monahan has four and Maggie Driscoll gas three goals, according to reports on the Watertown Athletics' Twitter.
While the result is the same as in past years for Raiders field hockey teams, things look a little different on the field due to COVID-19. Players wear masks, and the teams play 7 vs. 7 instead of 11 vs. 11.
The Raiders were featured in a story in the Boston Globe sports section. Read the story by clicking here.
In other sports, the girls soccer team beat Melrose 1-0 on Monday and improved its record to 2-1, while the boys soccer team fell 1-0 to Melrose and dropped to 1-2. The boys cross country team defeated Wakefield on Saturday.