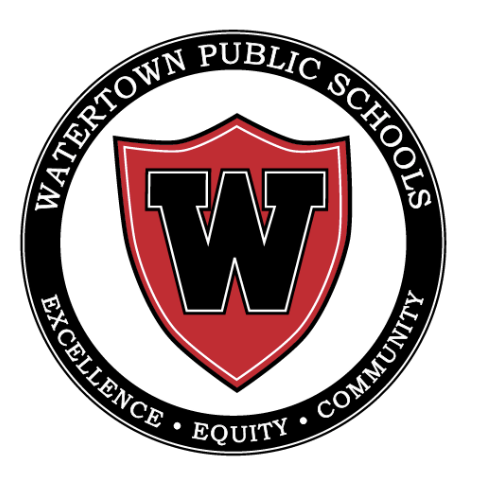 School officials are optimistic that Watertown elementary school students will return to classes part time in a hybrid model beginning Oct. 27, and the middle school could go to a hybrid model weeks earlier than originally planned.
The School Committee met Monday night, during a meeting held virtually over Zoom, but did not take a vote on the start of hybrid learning in Watertown. Instead, they left the decision up to the superintendent.
On Thursday, Oct. 22, Superintendent Dede Galdston will evaluate the state of the COVID-19 outbreak in Watertown, and consider cases in surrounding communities, to decide whether to start hybrid learning in Watertown's elementary schools the following week. She said that right now things look good to have students start moving back into schools.
"Unless something were to drastically change, based on all the mitigating strategies we have in place, based upon all the preparation we've done to date, then I think we would be looking pretty optimistically to moving to hybrid on Oct. 27," Galdston said.
Under the updated plan, the start of hybrid learning at Watertown Middle School would be moved from Nov. 10 from Nov. 30. Watertown High School would continue to start no earlier than Nov. 30.
Several teachers expressed concerns about the schools not having everything in place and protocols set for students to return to school in person. Other teachers said they believe remote learning is going well, and that it is the safest way to handle things as cases are on the rise in Massachusetts.
The parents who commented during the meeting said their children have not done well with remote learning. They have concerns about their children losing their love of learning, and would benefit greatly from being back in school with their teachers. Some noted that other districts have been back in-person for weeks or months, and Watertown could learn from their experiences.
Last week, after several weeks of Watertown's rate of COVID-19 infections falling in the state's green category, or lower risk, the town moved to yellow (moderate risk). Larry Ramdin, Director of the Health Department, said that he does not have a concern with the plan for going to hybrid at the elementary schools or moving up the start of hybrid at the middle school.
He noted the Town's change in COVID status from green to yellow was the result of a small increase — a difference in 0.5 cases per 100,000 residents.
"We are not seeing any major community spread. Everything is restricted to in-family (transmission) and mostly people who have been going to gatherings outside of the community," Ramdin said. "Community spread is not active in Watertown."
He added, however, that the number of cases are increasing in the state. Ramdin urged people continue to wear masks in public and avoid large gatherings, including Halloween parties and even large gatherings of extended families during the holidays.
Galdston said that 92 students in Massachusetts school districts have tested positive, but those districts have not seen spread from student to student, student to teacher, or teacher to teacher.
She also noted that not all the air purifiers ordered for classrooms in the Middle School have yet arrived. The Town has checked with the company, which expects to ship them this week, and Galdston said she is optimistic they will arrive by next week.
School Community member Lindsay Mosca, who is a school administrator in another district, said that all schools where she works have been back for a month and she believes it is going well.
"It is a true joy to see students in a room with their teacher. They were nervous too. There were a lot of things didn't know about, but they figured it out," Mosca said. "Masks are working. Social distancing is working. Young kids are wearing masks, following protocol and following one way signs in the hallways. Kids are already adapting. It does look different. It is OK."
School Committee member Amy Donohue said she believes there has been enough discussion and it is time to start working to reopen the schools for hybrid learning.
Lily Rayman-Read, a School Committee member and a teacher in Cambridge, said she worries that teachers won't have time to prepare for returning to in-person learning.
"I am concern for a lack of prep time," Rayman-Read said. "It is really hard to pivot. It does sound, hearing from the teachers tonight, they do not feel completely prepared. It would be wonderful if we give educators time in the building to prepare for their students to come back."
After discussing whether the School Committee should take a vote on Thursday to open the schools next week (and for similar decisions in coming weeks for the middle and high schools), members agreed that the decision should be made by Galdston.