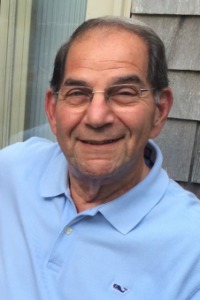 Henry Zeytoonjian, a devoted member of the St. James Armenian Church in Watertown who was also well known to the residents of a condo complex in town, died on Oct. 14, 2020.
A longtime resident of Dover, Henry was the son of survivors of the Armenian Genocide.
He also served as the superintendent at Newtown Condos in Watertown for over 35 years. Among his duties was overseeing work being done at the building and being on hand for an emergency, Newtown Condo resident Rosanne Glickman recalled.
"Because of the pandemic we didn't get to say goodbye in person," Glickman said. "A great loss for our community."
Henry's family will be holding private funeral services, with a celebration of life to be held at a later date. In lieu of flowers, the family requests that donations in Henry's memory be made to St. James Armenian Apostolic Church (stjameswatertown.org) or to the Armenia Fund (armeniafund.org), supporting the ongoing humanitarian crisis in Henry's beloved motherland of Armenia.
See the entire obituary from Bedrosian Funeral Home by clicking here.