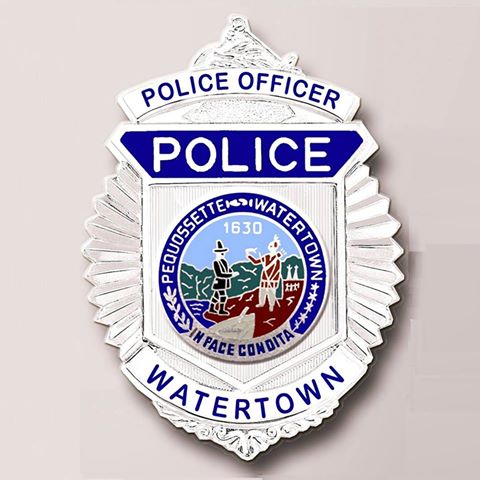 Watertown Police arrested a California man on drug charges and warrants after the Boston Police tipped them off that he was staying at a hotel in Town.
Boston detectives learned that Marcus Leydon was staying at the Residences Inn by Marriott on Arsenal Street, and informed Watertown Police that he was wanted for a carjacking in Boston on a warrant out of Roxbury District Court, according to Watertown Police Lt. James O'Connor.
Leydon also had warrants in his name for failing to stop for police and other traffic violations in from Brookline, and one from Santa Clara County in California for manufacturing a controlled substance.
Watertown Police went to the hotel on the afternoon of Oct. 13 and encountered Leydon in the lobby. He was identified and placed under arrest, O'Connor said.
"While arresting him a loaded 9 mm Glock handgun was located on his person, as well as two bags of methamphetamine," O'Connor said. "Also, two other bags of unknown pills, which are suspected to be contraband."
While at the hotel, Police also encountered Lauren Stivaletta, who was wanted on two warrants, O'Connor said. She was also placed under arrest.
Marcus Leydon, 42, of Santa Clara, Calif., was arrested on charges of trafficking methamphetamine, possession of a firearm in the commission of a felony with a defaced serial number, and possession of ammunition. He was also arrested on the warrants from Roxbury and Brookline district courts.
Lauren Stivaletta, 31, homeless, was arrested on two warrants. one from Boston Municipal Court for receiving stolen property, and one out of Dedham District Court on one count each of possession of a Class A, Class B and Class C drug, and two counts of possession of a Class E drug.