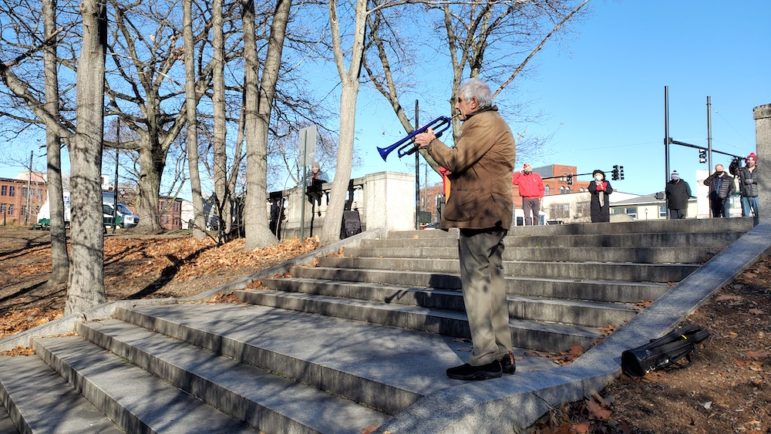 The annual Pearl Harbor Remembrance ceremony in Watertown Square drew a couple dozen attendees on Monday morning, despite COVID-19 social distancing requirements. The ceremony marked the 79th anniversary of the attack that drew the United States into World War II.
The Town has a special link to Dec. 7, 1941, Veterans Services Officer Patrick George reminded those on hand, and tuning in on Facebook Live.
"Philip Darch was one of the men lost on the (USS) Arizona," George said. "His name adorns the street in Watertown where veterans housing was constructed."
George noted that next year will be a big anniversary for Pearl Harbor — the 80th — but fewer and fewer survivors are around to mark the milestones.
"During the 75th anniversary event survivors said it might be the last memorial that they would be able to celebrate," George said. "I read that the last Pearl Harbor Survivor Association closed in 2019. We have to make sure to keep marking the anniversary and make sure they are never forgotten."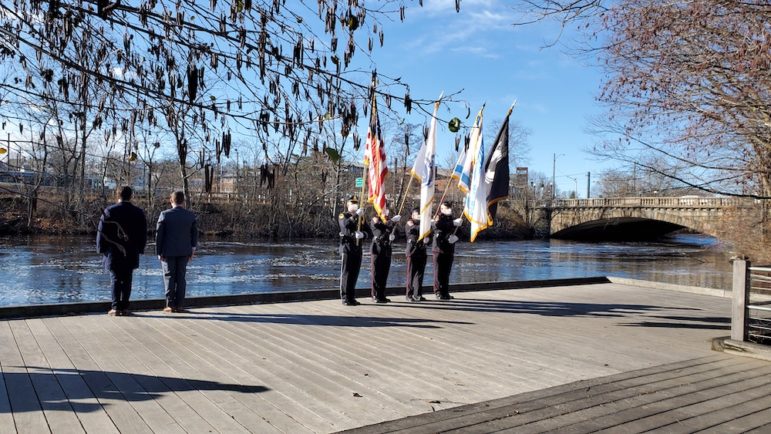 During Monday's remembrance, a wreath was placed in the Charles River by John Corbett, a Watertown resident who is a member of the ROTC at Villanova University. He acknowledged the veterans who came out for the event.
"Thanks to all the veterans. Thank you for your service. You really serves as role models for younger service members," said Corbett who has been accepted into Naval Flight School to train to become an aviator. "You inspire us to want to be better service members and get past any obstacles."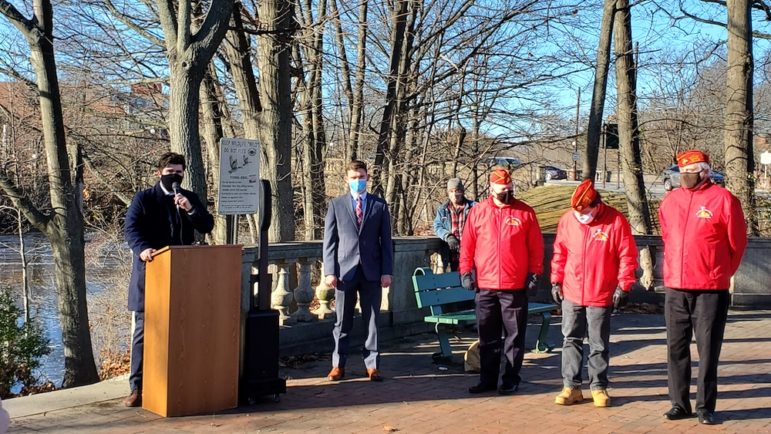 George noted that Corbett's grandfather was the Watertown Veterans Officer in 1959 when the name of the street was changed to Philip Darch Road.
The Pearl Harbor Remembrance Ceremony was started by former Veterans Service Agent Bob Erickson.