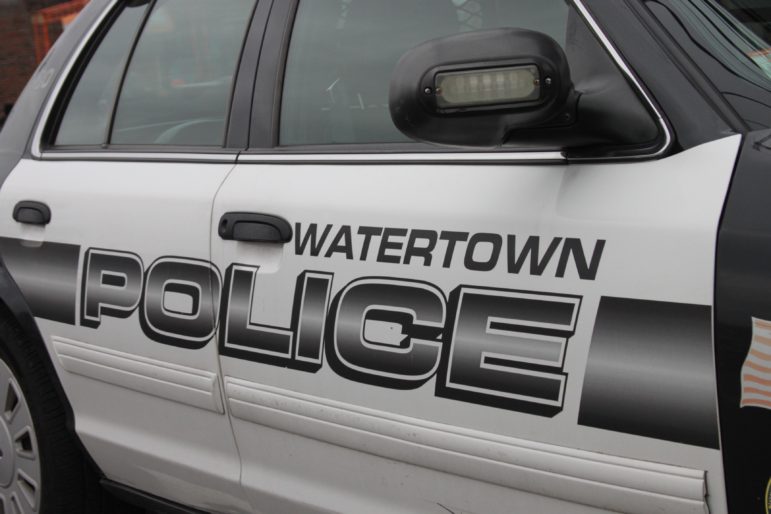 The following information was provided by the Watertown Police Department.
Arrests
None
Incidents
Watertown Police received four reports of unemployment fraud during the week of Dec. 7 to 13.
Dec. 8, 3:28 p.m.: A Mount Auburn Hospital employee parked in the lot at 175 Grove St. at 6:30 a.m. and came back at 3:30 p.m. to find someone had damaged her 2007 Toyota Camry. There were scratches on both the driver and passenger doors and someone smeared chewing gum on the driver's door handle. A note as left that said. "Learn how to park, (expletive)."
Dec. 9, 12:40 p.m.: Police were dispatched to a Bellevue Road home for a missing package. The homeowner had ordered two Dyson hairdryers, valued at $400 each. The were scheduled for delivery on Dec. 4, and on that day she received one of the hairdryers and believes the other one was taken. UPS's system showed both had been delivered. 
Dec. 9, 3:53 p.m.: An Appleton Street resident reported someone took her decorative hemlocks from her front porch. It was worth $5. The last time she saw it was at 8 a.m. and it was gone by noon.
Dec. 9, 5:34 p.m.: A Phillips Street resident said someone tried to break into her home. She heard the doorbell ring but did not answer because she was busy. Then she heard someone aggressively trying to open her back door. She was not expecting any company or deliveries. The person did not get in and there was no damage to the door.
Dec. 11, 7:33 p.m.: A man wanted for shoplifting on two prior occasions was spotted back in Target. The man took items from the shelf and put them in a Target paper bag. Then he went through the self-checkout but did no pay for them. When he was stopped he had one pair of socks worth $9, one pair pants worth $12, and two Samsung tablets worth $140 each. On Nov. 29 at 8:24 p.m. the same man was observed in Target taking a backpack off the shelves and filling it with electronics and clothing totaling to $863.69. On Nov. 27 at 2:26 p.m., the man was seen in the store by security putting items in a bag and leave the store without paying. He had a total of $943.30 in clothing and electronics. The 35-year-old man from North Dartmouth was summonsed to Waltham District Court for three counts of shoplifting over $250.
Dec. 12, 12:28 p.m.: A man tried to make a fraudulent withdrawal at the Citizens Bank branch in the Stop & Shop on Watertown Street. A teller was approached by a customer who wanted to take $5,000 out of a joint account. The teller noticed the account had been opened just the day before and saw that a large amount of money had already been transferred into a personal account. The teller contacted the other person listed on the account, and the person said they had never opened the account, had never any transferred money, and had never heard of the person who opened the joint account. No money was lost. Police identified the suspect and requested a summons for attempted larceny for the 21-year-old man from Leominster. 
Dec. 13, 9:09 a.m.: A resident of a multi-family home on Waverley Avenue went into the basement found a man sleeping in the basement. The man was lying on several folding chairs, wrapped in a blanket. The resident went upstairs and called police. The only description of the man was that he was African-American. When police arrived, the man had left. Other residents of the home said they had not given anyone permission to sleep in the basement, and had no idea someone was there. The rear entrance had been left unlocked. Police increased patrols in the area.