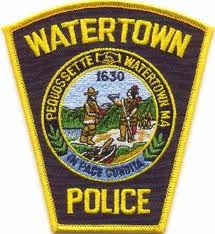 A teenage boy from Watertown had his motorized scooter stolen from his place of work recently, but he didn't have to go without wheels for very long.
Darius, 19, reported his scooter missing one day after working at Home Depot. The teen had saved up to buy the scooter by working at the store.
When the Watertown Police heard about the incident they bought him a replacement scooter through the WPD's Sonny Whooley Foundation, which provides gifts to children during the Holidays, according to Watertown Police Lt. James O'Connor.
See more details, and an interview with Darius and one of the officers who gave him the scooter in this WHDH Channel 7 report.