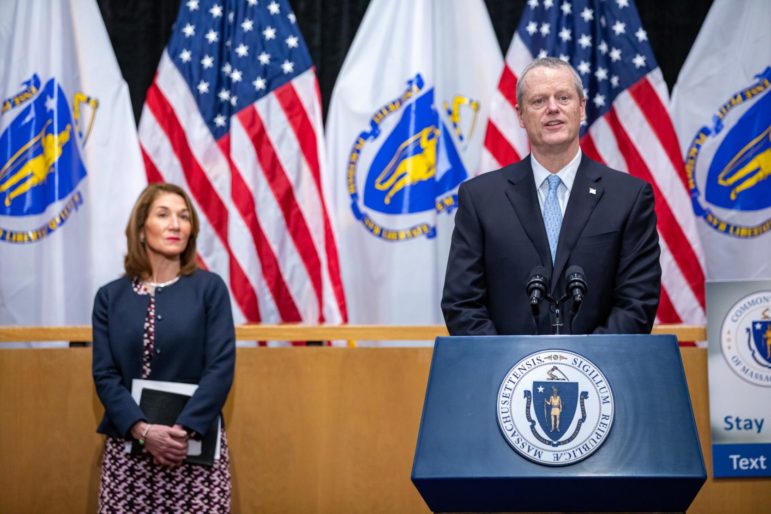 Massachusetts will have a post-Christmas tightening of COVID-19 restrictions that will reduce capacities of restaurants, businesses and other places, as well as cutting the size of allowed gatherings and stopping elective surgeries.
The new set of COVID-19 restrictions will take effect on Dec. 26, 2020, Gov. Charlie Baker announced on Tuesday.
The new order cuts the capacity of many businesses to 25 percent, including restaurants, retail, offices, health and fitness, theaters and indoor recreation.
Baker said the decision to limit capacity of businesses was "an enormously difficult decision," that will negatively impact people's lives. He added that the new stimulus bill passed by Congress will help mitigate some of the financial impact, according to the Boston Globe report.
Also restricted to 25 percent capacity are libraries, houses of worship and museums.
The sizes of gatherings will also be reduced under the new restrictions, with indoor gatherings limited to 10 people and outdoor gatherings will be limited to 25 people.
Baker also announced that hospitals will not be performing non-essential inpatient elective procedures. The move is aimed at increasing hospitals' inpatient capacity.
Baker referenced a spike in COVID-19 cases following Thanksgiving, and said that hospitals in Massachusetts are under pressure from an increase in cases, according to a report by WBUR.
See more details in the announcement by the Baker/Polito Administration by clicking here.