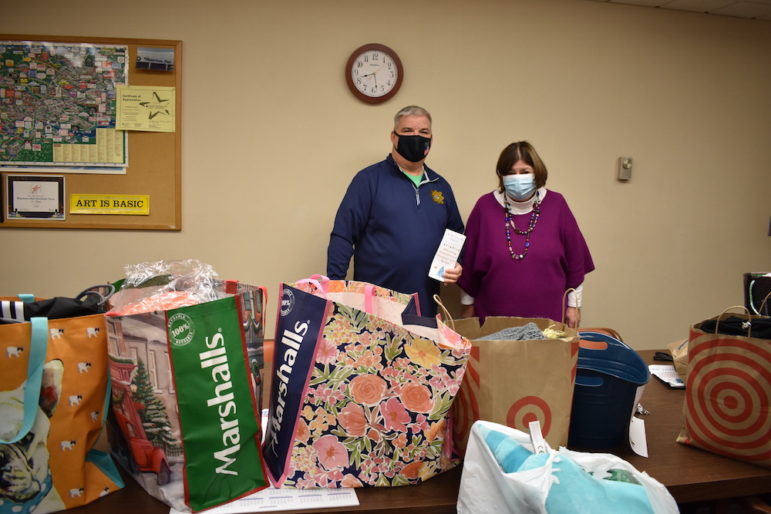 This December, the Watertown Mall collected gifts to donate to the Watertown Police Department's Whooley Foundation, which makes sure no children in Watertown go without a Christmas present.
The last day of gift collection was Dec. 21 and a total of 165 gifts were donated.
Retired Watertown Police Officer Dave Collins, who helps run the Whooley Foundation, welcomed Patricia Stenson, the General Manager of the Watertown Mall, with the gifts collected at the Mall.
"The Watertown Mall would like to thank everyone who donated for their generosity, and would also like to wish everyone a safe and happy holiday season," Stenson said in an announcement.