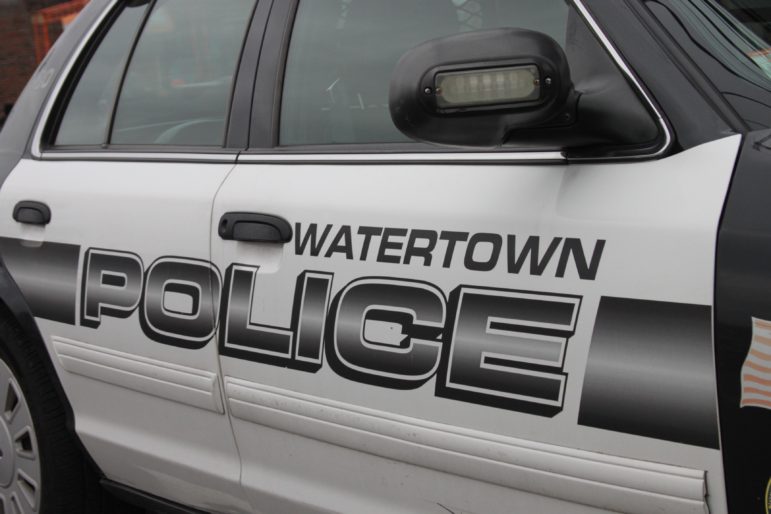 The following information was provided by the Watertown Police Department.
Arrests
None
Incidents
Watertown Police received one report of unemployment fraud for the week of Dec. 21-27.
Dec. 21, 6:25 p.m.: An employee of a company on Pleasant Street was supposed to receive a Samsung Galaxy tablet, but did not get it. FedEx confirmed that the package had been delivered to the address and someone signed for it, but the employee never received it. The tablet is valued at around $700. The employee is trying to determine who signed for it and where it ended up. 
Dec. 24, 9:10 a.m.: A Francis Street resident reported that two vehicles had been broken into overnight. One vehicle was a 2013 Toyota and the other was a 2013 GMC Utility. The vehicles were rummaged through, but it does not appear that anything was taken. The owner believes the vehicles may have been left unlocked.
Dec. 24, 4:06 p.m.: A 2007 Toyota Tundra parked on Belmont Street near the Cambridge-line was entered by someone overnight. It appeared that the center console and glove compartment had been opened and about $35 in cash was taken. The vehicle had been left unlocked.
Dec. 25, 1:26 p.m.: Officers and firefighters were called to 520 Pleasant St. for a fire. The blaze took place at Veterans Cab Co. No one was injured and it appeared to have been caused by an electrical issue. The fire was contained to the electrical panel. No one was injured.
Dec. 26, 11:07 a.m.: A vehicle was broken into on the 700 block of Mt. Auburn St. The 2016 Honda Odyssey was entered sometime on the evening of Dec. 20 to 21. The incident was reported on the 26th. Someone rummaged through the vehicle and took a wallet containing credit cards, a driver's license and $200 in cash. Police are investigating.