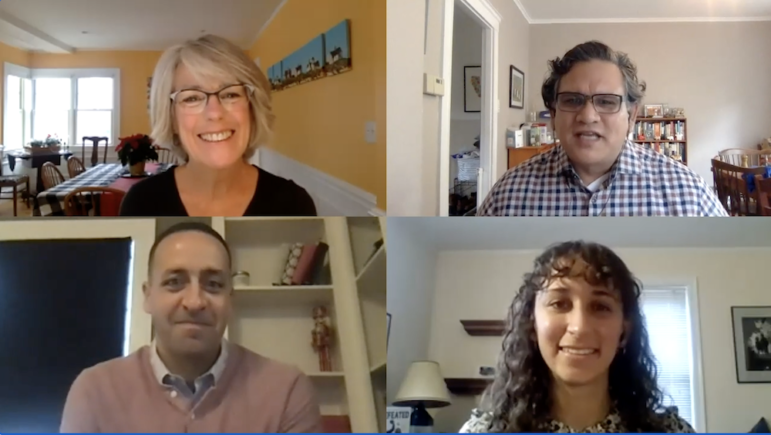 Two organizations that have been helping Watertown residents weather the COVID-19 pandemic were highlighted on the most recent episode of Watertown Cable's Inside Watertown.
The guests on the Zoom edition of Inside Watertown were Sophia Suarez-Friedman, the Town's Social Services Resource Specialist at Wayside Youth & Family Support Network and coordinator of Watertown Mutual Aid; and Jan Singer, executive director of the Watertown Community Foundation.
Co-hosts Charlie Breitrose and Bob Airasian talked with Suarez-Friedman and Singer about some of the many initiatives that have started during the pandemic. Mutual Aid is one, which pairs residents who want to help neighbors in need of assistance. Recently the group organized a effort to have people cook dishes for people during Thanksgiving, and held a winter coat drive.
The WCF started the Watertown Resilience Fund to provide emergency grants to residents along with funding Mutual Aid. They have more planned for 2021.
View the episode on Watertown Cable by clicking here: https://cloud.castus.tv/vod/#/watertown/video/5ff366a5e4cbdb0008906a12?page=RECENT