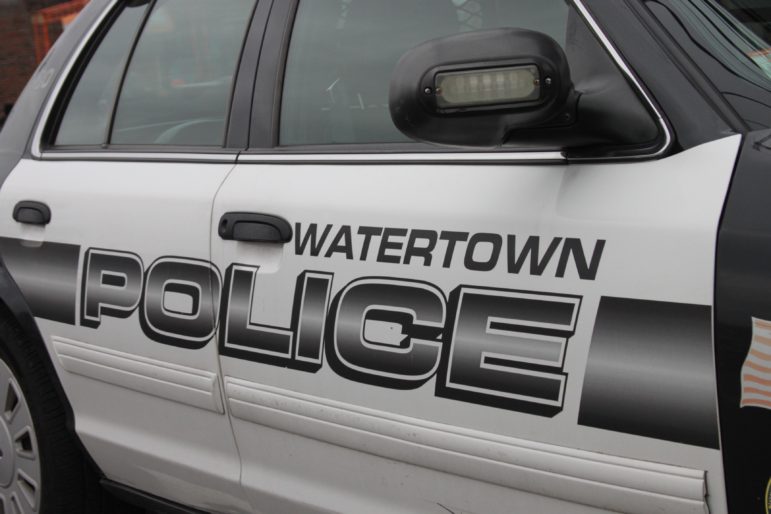 The following information was provided by the Watertown Police Department.
Arrests
Dec. 30, 3:50 p.m.: Target security spotted a woman going into two vehicles in the parking lot before entering a third vehicle, which she drove away. Security got a license plate and description, and gave it to police. It was determined that the vehicle had been stolen from Boston. A nearby officer spotted the vehicle on Arsenal Street right before the line with Brighton. When the vehicle was stopped, there were two people inside: the woman and a man. Police discovered the woman had taken a bag with $2,400 worth of camera equipment inside from one of the cars. Both vehicles she entered appeared to have been left unlocked. The woman also had numerous warrants for her arrest. Both were arrested. The 29-year old woman from Dorchester was arrested for receiving a stolen motor vehicle, breaking and entering into a vehicle for a felony, larceny over $1,200, breaking and entering of a vehicle for a misdemeanor, driving with a suspended license — a subsequent offense, plus 3 warrants from Boston courts. The 34-year-old Quincy man was arrested on a charge of receiving a stolen motor vehicle. The camera equipment was recovered and returned to the owner.
Jan. 3, 12:30 a.m.: A California Street resident called Police after he saw an an unknown vehicle in the driveway. The lights were on and the resident believed it was occupied and was worried what was going on. When officers arrived they saw a 2010 Mercedes SUV in the driveway and observed two males sleeping inside, one in the front driver's seat and the other in the back seat. Officers woke the two men, both of whom were 17 year olds from Boston. Police determined that the vehicle had been reported stolen from Brockton, and a few hours earlier had been pursued by Boston Police. During the investigation, Police found that the passenger had a loaded 32-caliber revolver and a spring-loaded knife. He also had a felony warrant from Suffolk County Juvenile Court for armed robbery, illegal possession of a firearm and trespassing. They were arrested. Because they are 17 they are juveniles, and the Police do not release the names of juveniles. The driver was arrested on a charge of larceny of a motor vehicle. The passenger was charged with larceny of a motor vehicle, possession of a loaded firearm, carrying a firearm without a license, carrying a dangerous weapon (the knife), the warrant out of Boston, and receiving stolen property under $1200 because he was found with a $400 Louis Vuitton purse.
Incidents
Dec. 29, 8:10 a.m.: Pizza Roma was broken into sometime overnight on Dec. 28 to 29. The owner arrived at his business on Waverley Avenue at about 8 a.m. and discovered the cash register and the ATM had been broken into. Police believed at about 8:45 p.m. on Dec. 28 the owner locked up the business and sometime before 8 a.m. on the 29th the suspect gained entry. An undisclosed amount of money was taken. There were no signs of forced entry. 
Dec. 30, 3:51 p.m.: A Bigelow Avenue resident reported three packages had gone missing since Nov. 19. Each contained clothing and all were left inside an unlocked front door that leads to a vestibule at the apartment complex. On Nov. 19 a package was taken. On Dec. 12 another package was sent to the resident, but was not received. And on Dec. 24 a package was reported delivered but she did not get it. The three orders had a combined value of $162. 
Jan. 2, 4:56 p.m.: A woman from Watertown called Police to report a credit card fraud. She discovered four unauthorized charges made to Uber Eats on her Visa debit card, totaling $133.95. The card has been cancelled, and she notified Uber Eats, which refunded money. 
Jan. 3, 12:48 p.m.: Police responded to Victory Field after receiving a report of a physical altercation during a flag football game. The incident involved a 34-year-old male participant and referee, a 32-year-old from Quincy, at game hosted by Hub Sports Boston. The referee told officers that the player became increasingly agitated toward him for penalties he thought should have been called. Through the course of the game, the participant used vulgarities and threatening language toward the referee. At one point, the player lost his temper, walked aggressively toward the referee and challenged him to a fight. The player raised his fists and threatened the referee but was held back by other players. The man broke free and pushed the referee to the ground, and then punched him multiple times in the head. In the process, the referee's cellphone was broken. He did not suffer serious injuries. The player was summonsed to Waltham District Court to face charges of two counts of assault and battery and one count of destruction of property under $1,200. 
Jan. 3, 2:09 p.m.: Police responded to a Flint Road residence for two vehicles that had been broken into. The first was a 2020 Acura SUV, and the second a 2020 Toyota Prius. The glove compartments and center consoles of both vehicles were rummaged through, but nothing was missing. Both appeared to have been left unlocked.
Also this week: