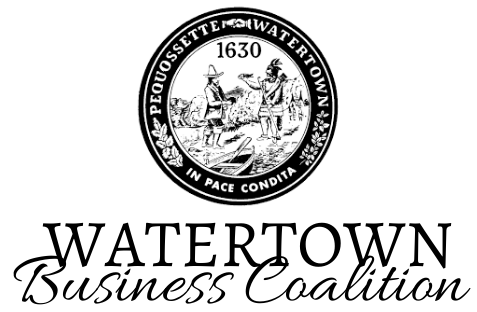 The Watertown Business Coalition has two upcoming virtual events to discuss promoting the different neighborhoods around Town, and creating a Cultural District. The group welcomes the ideas and input from businesses and residents.
Neighborhood Identities
The effort to create stronger neighborhood identities emerged as an idea to boost local businesses during the challenging times of the COVID-19 pandemic and moving forward. A virtual meeting will be held on Wednesday, Jan. 20 from 8:30-9:30 a.m.
The event announcement said: "We will discuss ways we can rally around the idea of creating neighborhood identities and promote businesses and the communities within those neighborhoods. Let's get through these times together, Watertown!"
For more information and to RSVP click here.
Cultural District
The WBC will also be hosting a Town Hall to discuss creating a Cultural District in an effort to help the arts flourish in Watertown. The virtual event will be held on Monday, Jan. 25 from 9-10 a.m.
"Join us for a discussion on how to make this happen!" the event announcement reads. "During this Town Hall, we will discuss why becoming a Cultural District is important for supporting the arts, hear about other successful Cultural Districts in MA, and talk about ways we can make it happen."
See more and RSVP by clicking here.
Those interested in the arts in Watertown can also join the Arts Town Hall on Wednesday, Jan. 13 from 7-8 p.m. All individual artists, crafters, arts businesses, arts organizations, educators, and advocates are welcome to attend. See more information by clicking here.