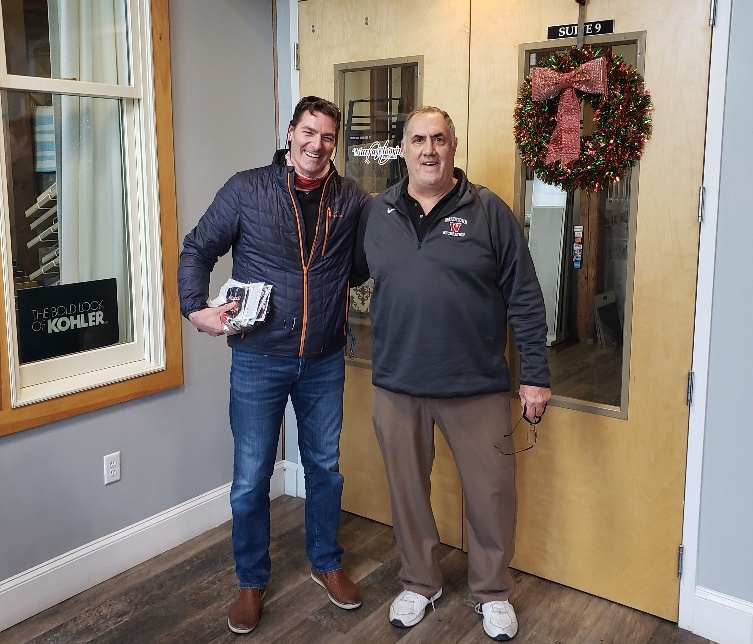 (Updated Jan. 13, 2021 at 8:45 a.m.)
Watertown residents can get a free pair of shoes thanks to a Watertown native who wanted to help his hometown.
Robert Marra works and lives in Ashland now, but he grew up in Town. When he had more donations from a shoe company than he knew what to do with, he thought of his old coach from Watertown High School.
Marra graduated from WHS in 1992, and a year later he moved to Ashland where he and his wife are raising four children. In 1994 he started his own flooring business, Marra Flooring & Design in Ashland. Marra already had several years experience in the industry, having started working for Watertown Floor Covering when he was just 13. He called it a "great family business."
"I started working nights and weekends, then weekends and summers, and, when I graduated, full time," Marra said. "I decided it was something I really wanted to do. I couldn't afford Watertown, so I explored. I liked Ashland. It is close enough but far enough away."
Every year, Marra does a drive during the holidays through his business. For many years the items collected went to Toys for Tots, but the last couple years they changed their focus.
"My daughter works for the Department of Child Services in Worcester," Marra said. "The last two years we tried to help them because there is real needs for those kids. A lot people forget about those kids."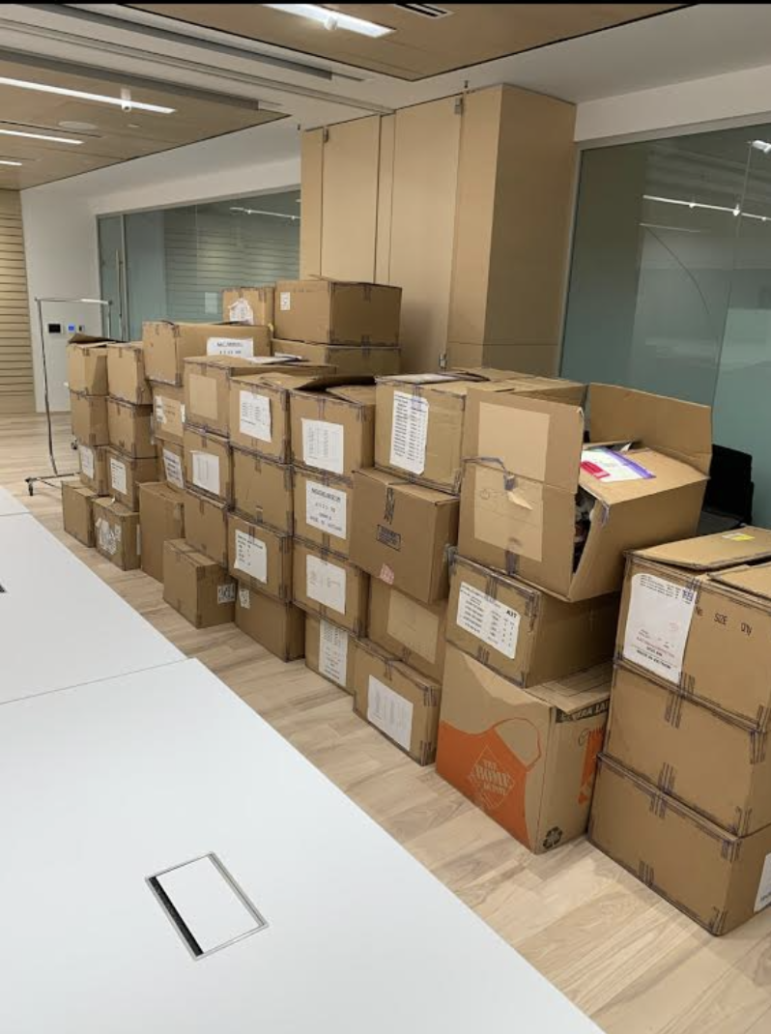 When he reached out to a friend who works at an area shoe manufacturer (who asked not to be named), Marra got a very generous donation.
"They donated 600 pairs of shoes," Marra said. "We weren't expecting that type of donation. We expected 20-30 pairs of shoes. We brought the company box truck into Boston."
After donating to Child Services, Marra still had many pairs left, which he stored in his basement.
"My first thought was to put it out to folks on Facebook," Marra said. "You don't realize how many people are in need. People came from around Massachusetts and New Hampshire came to pick them up. It was a great feeling, but at same time heartbreaking."
Still, many pairs remained. He gave some to homeless shelters in Boston, Worcester, Holliston and Medway.
Marra keeps close ties to his hometown. You might see him grabbing a sandwich at Joe's Variety or catching up with friends at Donohue's Bar & Grill. He thought people of his hometown might be able to use the shoes, so he contacted some people he grew up with.
"I called Shane Gleason, a firefighter friend, and he gave to them families they know could use them," Marra said. "And I called Coach, and asked if he needed them."
Coach is Peter Centola, who was Marra's freshman basketball coach and now is the Watertown Recreation Director.
"Watertown means a lot to me in my life, especially Coach," Marra said. "A lot of guys have been mentors to me. They don't realize what impact they had."
Marra and Centola connected over Facebook a couple years ago, Centola said. He coached the freshman for 15 years, and remembers Marra as a tall, lanky young man whom he enjoyed coaching back in 1988.
"He was always a hard worker, always very respectful," Marra said. "He always was a good listener and a terrific team player."
When Marra asked about donating the shoes, Centola went to lunch with his former player and caught up on old times.
"For him to think about the community and give back to it is awesome," Centola said. "For me, it was very inspiring, very nice, especially with all the nonsense going on."
The Recreation Department got 60 pairs of of shoes, and residents of all ages will be able to get a free pair this week. Centola noted that there may not be shoes in each size, and some sizes will have many pairs.
"It will only be open to Watertown residents," Centola said. "We will set them out on the benches and tables in the locker room of the Field House at Victory Field."
The tentative date for the distribution of shoes is Friday, Jan. 15. To prevent a free-for-all, a registration system on the Recreation Department's website. Those interested should go through the online registration page: https://watertown.activityreg.com/ClientPage_t2.wcs
In order to make the event socially distanced, a small number of people will go in at one time. Each person will pick out the number of the shoes they are interested in and tell it to the Recreation employee, who will go in and retrieve them, Centola said.