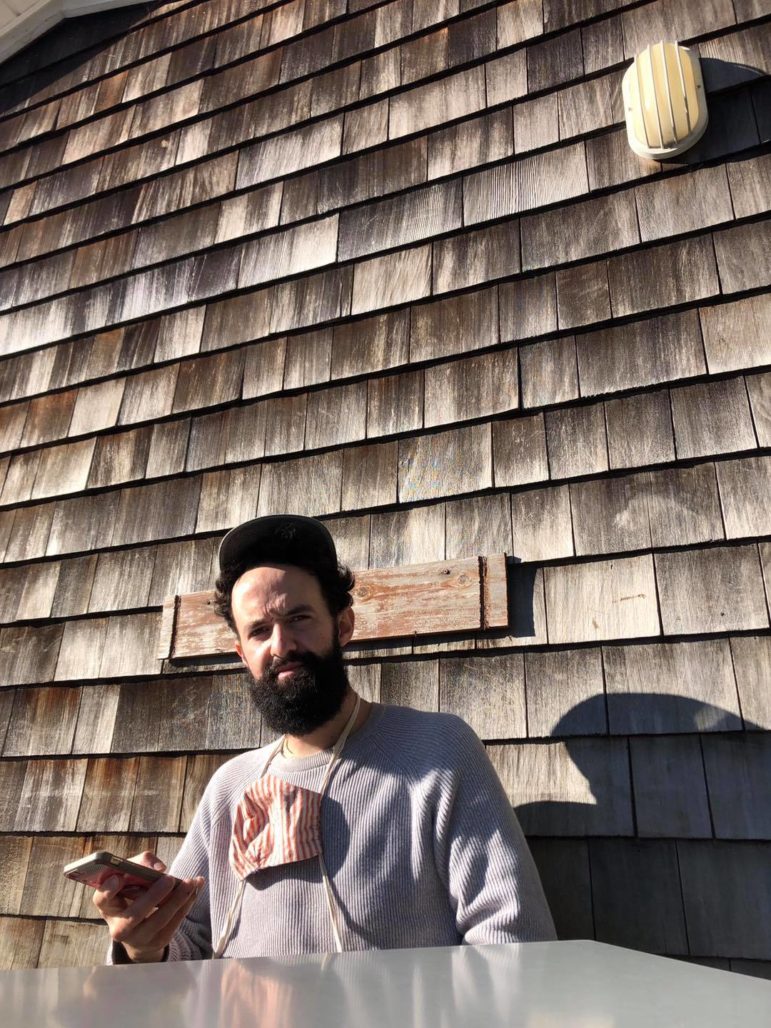 Watertown's Daniel Radin usually spends a lot of time on the road touring with his rock band, but his performance schedule was cut short by the Pandemic. He made the most of his time at home by recording his first solo album.
Recently, Radin received a grant from Passim's Iguana Music Awards to help pay to put out his new album, Good Things, which he put out under the name used for his most recent project — Lake Saint Daniel.
When he tours, Radin plays mostly pop and rock, but for his debut solo album he chose to focus on folk music.
"I feel like folk and country was my first love. My Dad would always play James Taylor when he was making dinner, growing up," Radin said. "James Taylor had an impression on me early — the sense of melody and song structure."
The album was recorded and mixed in the basement studio of Radin's Watertown home. He wrote the music and lyrics, and got some help from friends for some of the musical tracks: Danny Hoshino on the pedal steel guitar, Hayley Sabella sang background vocals and Colby Blauvelt played drums.
Radin recorded and mixed the music on Logic, an Apple mixing and recording interface, which is "essentially a more advanced version of Garage Band," he said. 
The name of his band comes from a trip to Upstate New York and Vermont with his girlfriend.
"It was a brutally hot day, and she was like, 'Let's go to a watering hole and go for a swim. I looked up swimming hole online and the closest one was a lake in Vermont — Lake Saint Catherine," Radin said. "It was the end of the day in the sun on the super hot day, and we got in and it was such a peaceful place. We had a really good experience there. I loved the way the name sounded, and inserted my name in there."
Radin knew about the Iguana Music Awards that Passim gives to musicians, but for a number of years he worked at the club so he wasn't eligible to apply.
"I always knew about it and checked out the artists," Radin said. "I figured I would give it a shot, and I was working on a solo record."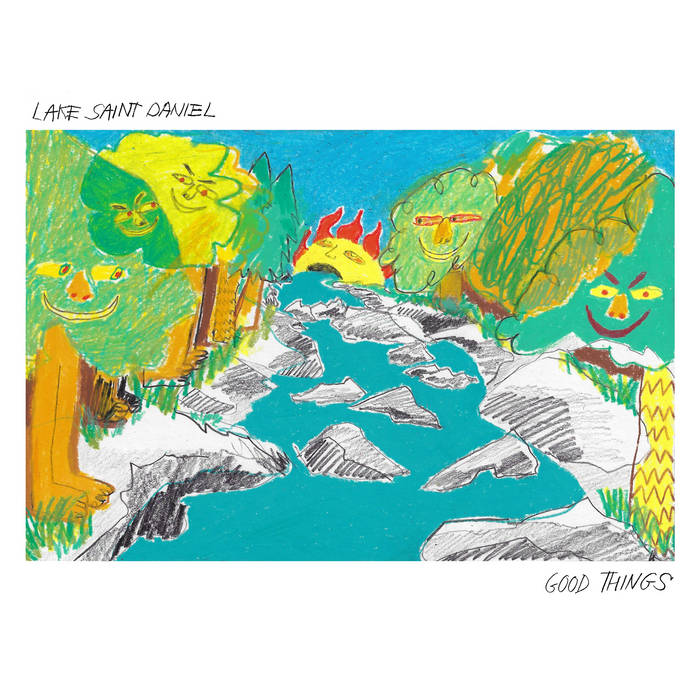 The award will help, Radin said, but it will only cover a portion of the cost of putting out his album.
"I don't have any label support — PR, vinyl printing, CD printing," Radin said. "I realized, 'Oh, my God, it is so expensive to put an album out."
Good Things is available for digital download, as well as on vinyl, CD and cassette on the Lake Saint Daniel website (https://lakesaintdaniel.bandcamp.com/).
Radin grew up in Newton and attended Boston College where he studied music and philosphy. Since graduating in 2012, Radin has been touring with Future Teens, and with previous groups. Three years ago he moved to Watertown.
"Honestly, I didn't know that much about Watertown (growing up). I had been to the DMV and Target. That's the Watertown I knew," Radin said. "Living here, I have been able to become part of the community which has been nice."
When the COVID-19 restrictions end, Radin hopes to play music from Good Things live.
"I will definitely bey touring with my other project (Future Teens) and I am hoping to play shows locally, hopefully at Club Passim in Cambridge," Radin said. "It is interesting, right now (Lake Saint Daniel) is just a recording project. I haven't been able to play live since came out in October."
While he has not been able to play his music to an in-person audience, he did get to play some of his new songs for a virtual gathering in December.
"I did a live session through GBH, which is an NPR affiliate," Radin said. "That was pretty cool. They set up some cameras and mics at this farm in Dover, and it was just me in this beautiful, cold farm playing a few songs."
He knew the producer of the segment, Stacy Buchanan, from a concert he performed at WGBH's performance space a few years ago, and she invited him to take part in the Front Row Boston series. See Radin's whole performance from Powisset Farm by clicking here.