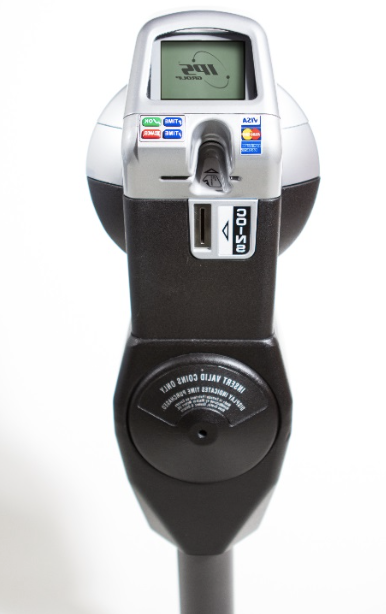 The new parking meters being installed in Watertown's will have new payment options, and will have different prices and maximum stays depending on the location.
Watertown Senior Transportation Planner Laura Wiener said the new meters — which began being installed this week — accept coins and credit cards, and later this year people will be able to use a pay-by-phone app.
The Town will be using the PayByPhone cellphone app, which is used by other area communities, including Waltham, Concord, Wellesley, Arlington, Somerville and MBTA commuter lots, such as at Watertown Yard.
"We are still working with PayByPhone," Wiener said. "It will be by the spring, maybe sooner. We need to go through the application process."
That app was selected because it was the least costly option, Wiener said.
When paying by credit card or on the app, the minimum charge is $1, with a 25 cent fee. The meters will also accept coins, Wiener said, but the new machines do not take nickels or dimes.
Maximum Stays
In most parking lots, there is no limit for the length of time that people can park but there is a four hour limit for street meters. Parking meters will be enforced from 8 a.m. to 8 p.m.
The prices will also differ. Meters will cost a dollar an hour on the street and 50 cents in the Wells Avenue lot and the spots along Nichols Avenue near the intersection with Bigelow Avenue.
"Those are underutilized areas. We want to encourage people to park in those areas if they are long-term parking," Wiener said. "Employees in Coolidge Square, rather than park on the street and feed meters, it is better if employees park in the Wells Avenue lot or the Nichols Avenue diagonal spots."
Meters in Watertown Square also will cost a dollar an hour, and will have no time limit.
"The Watertown Square Municipal Lot is a dollar an hour because it is a more highly utilized lot," Wiener said. "We are not crazy about the idea of commuters parking there all day. The higher amount is meant to discourage people from parking all day."
Business Parking Permits
Businesses can also get parking permits for employees that allow them to park in the municipal lots without feeding meters. They can be used to park all day in the Watertown Square and Wells Avenue lots and along Nichols Avenue, Wiener said, and there is a limit of two permits per business. There are a limited number of permits, but Wiener said there are currently some available.
The permits can be purchased at the Town Treasurer's Office in Town Hall, and cost $120 per quarter. Applications must include the following documents:
Permit application form
Copy of Valid Driver's License
Copy of Valid Vehicle Registration
Proof of employment from a local business
Proof of payment of all outstanding parking tickets
For any questions, contact Amanda Dalton in the Treasurer's Office at 617-972-6453 ext. 12125 or Adalton@watertown-ma.gov