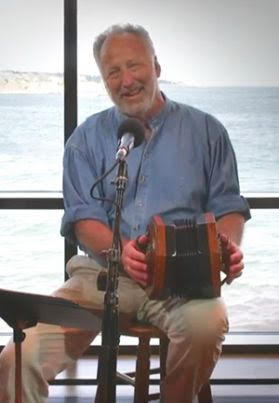 The following announcement was sent out be Watertown-based Revels:
Join us for a rousing Chantey Sing us as we explore the history and traditions of sea chanteys!
WHEN:Friday, February 19 at 7:30pm ET
WHERE:OnFacebook Live–www.facebook.com/therevels/live
Join us Friday, February 19that 7:30pm ET on Facebook Live when Revels Artist-in-Residence and master chantey manDavid Coffinleads a rousingchanteysing with special guest, maritime musician, educator, and chantey expert,Celeste Bernardo. Making a cameo appearance will be Revels North Artistic DirectorNils Fredland.
Through the course of the evening we will explain but mostly SING many different forms of chanteys; capstan/pumping/windlass, halyard, long and short haul chanteys, to name a few. We will share video clips of chanteys "in action" taken from past Sea Revels productions led by the legendary Lou Killen and others. Plus we'll take a brief look at the TikTok Chantey craze and share some examples from the platform.
ThisFREEhour-long event will be streamed live on Facebook.
Facebook/therevels/live(No Facebook account necessary)
Learn more about A Chantey Sing with David Coffin and Special Guests and other Revels events at www.revels.org
About David Coffin
Based in Gloucester, Massachusetts,David Coffinhas performed withRevelssince 1980 as a singer, instrumentalist and, since 1991, as Master of Ceremonies ofThe Christmas Revels. Traditional folk music, includingsea-chanteys, ballads and the songs of the sailors, lay at the heart of David's work with adults and children alike. Learn more about David atwww.davidcoffin.com
About Celeste Bernardo
Celeste Bernardoworked as an interpreter, educator, and manager for twenty-five years at maritime sites in New York, Connecticut, California, and Massachusetts. Along the way, she collected songs to interpret people's relationship with the sea. Accompanying herself on the anglo concertina, guitar, or 5-string banjo, her repertoire includes sea chanteys and traditional songs of the sea. She holds a Master's degree in history from Northeastern University and is a graduate of Mystic Seaport Museum's Munson Institute of American Maritime Studies. She can be heard on recordings of Mystic Seaport Museum's 22nd, 25th, and 32nd Sea Music Festivals.