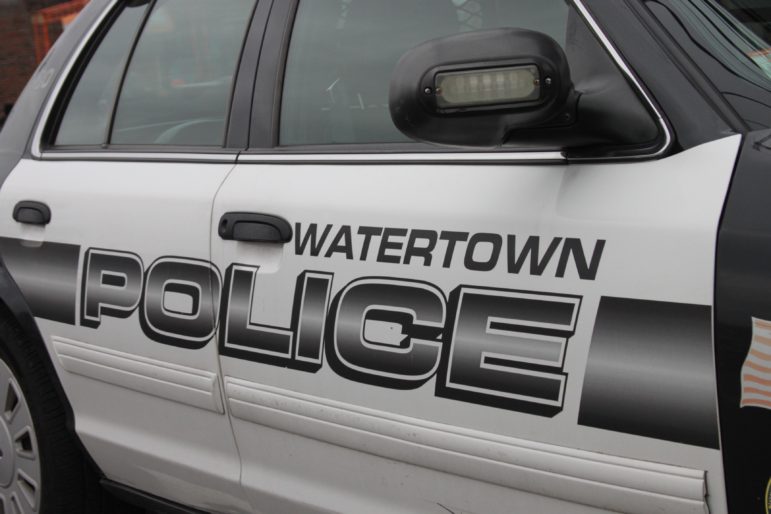 The following information was provided by the Watertown Police Department.
Arrests
None
Incidents
Watertown Police received 2 reports of unemployment fraud between Feb. 8 and Feb. 14.
Feb. 8, 8:15 a.m.: Two residents got into an argument over snow being thrown on a driveway by a snowblower near the intersection of Waverley Avenue and Bancroft Street. Words were exchanged and one resident told police that he had been physically assaulted by the other resident. There were no witnesses. Police separated the two men and both were advised they could seek a complaint at Waltham District Court. 
Feb. 9, 3:39 p.m.: A man went in to Home Depot through the contractors entrance and then placed a Milwaukee drill set in the carriage. He pushed the carriage past the registers and out the exit without paying. A security officer followed the man and saw him getting into a light grey Honda Accord and leave through the entrance near the former Miller's Ale House. Home Depot security told police they would not seek charges against the man, and would alert their loss prevention about the suspect. 
Feb. 11,  9:30 a.m.: A resident of the 55 Waverley Avenue Housing Authority building was supposed to receive a package on Feb. 4, but it was gone when he went to pick it up. It contained a computer headset used with dictating software he uses to communicate with his family. The value was $190. Police are working with the Housing Authority to determine if the package was delivered and who may have accepted it.
Feb. 11, 4:32 p.m.: Two boxes from Yankee Candle were reported missing. A Highland Avenue resident said the packages were delivered by FedEx shortly after noon, but when she arrived home after 4:30 p.m. they were gone. She notified FedEx that the packages were missing. They contained a number of candles and candleholders, and with a total value of $100. Police canvased the neighborhood but did not find reports of anything suspicious or other missing packages. The resident is working with FedEx and Yankee Candle to see if she can get a reimbursement. 
Feb. 12, 6:15 p.m.: A Dexter Avenue resident discovered someone had been making charges with the resident's card. Three charges were made for a total of $1,250 on the Citizens Bank debit card. The bank is trying to verify the purchases and where they were made. The victim was advised to contact police and also to cancel the card.