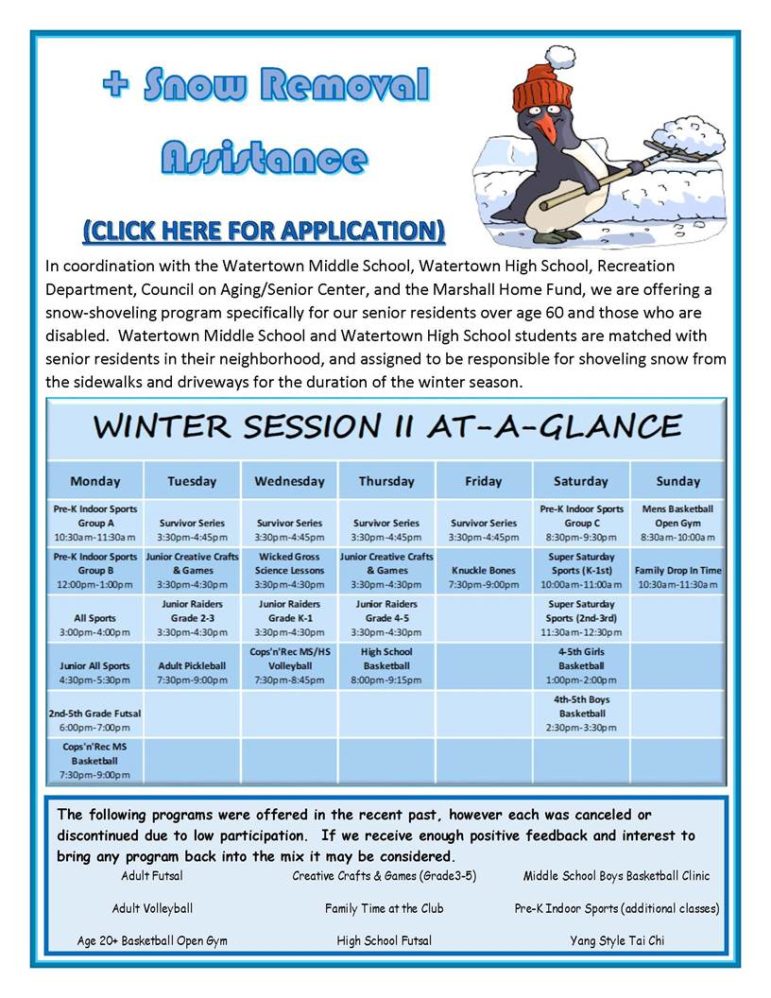 The Watertown Recreation Department is offering sports programs, science lessons and crafts during the Winter II session, which starts Feb. 22.
Activities include Cops 'N' Rec, the Survivor Series, and sports programs for children in grades K-12, as well as adults. Children in grades 3-5 can join the Wicked Gross Science Lessons, and Crafts and Games is available for students in grades K-2.
A variety of sports offerings are available for students in all grades, including Junior Raiders, Sports Saturdays and the Survivor Series, which includes activities such as snowshoeing, flag football, futsal soccer, obstacle courses, relay races, mini Olympics, hiking, and street hockey.
In Cops 'N' Rec, the Recreation Department teams up with the Watertown Police to put on a girls volleyball program for middle and high schoolers, and a basketball program for middle school boys and girls.
For the adults, there is pickleball and men's basketball.
See the Winter II Session brochure by clicking here. To register, click here.