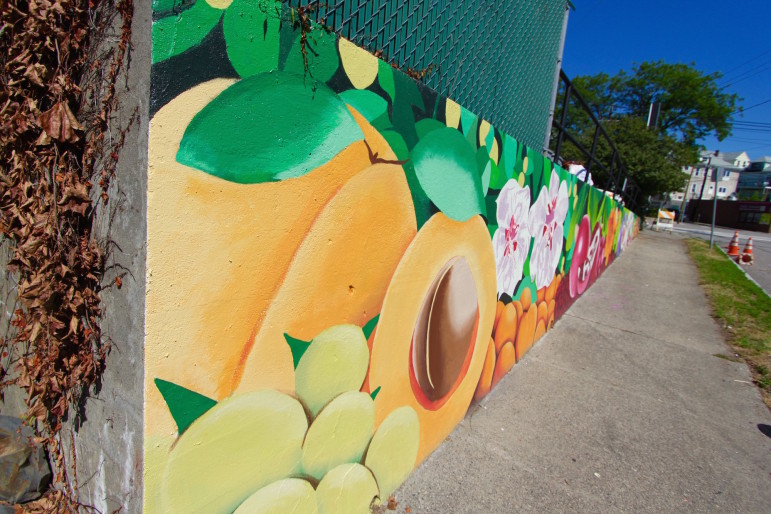 A committee will be formed to help Watertown implement the Public Arts Master Plan, which received approval from the Town Council on Tuesday night.
While Watertown has had some public arts projects, most notably a series of murals created from 2013-15, it did not have a formal plan. Planning to create a master plan began in 2019, when the Watertown Department of Planning and Community Development brought on the Metropolitan Area Planning Council as a consultant.
The group gathered input from multiple community forums, from online surveys and by speaking with local artists and stakeholders. The draft of the plan was created and got the recommendation of the Council's Committee on Economic Development & Planning on Feb. 4. See the Public Arts Master Plan by clicking here.
The master plan includes recommendations for:
Establishing programmatic priorities that align with Watertown's public art values
Establishing a Public Art Authority to help manage and guide decision-making
Instituting selection processes and criteria; a transparent management and administrative structure; and policies and procedures for the selection, development, installation, maintenance, and funding of public arts
Involving designated staff, town departments, and other partners
The Council voted unanimously on Tuesday to approve the plan. Councilor John Gannon said that public arts can also help the Town economically.
"Having an arts plan generates a lot of business," Gannon said. "Creating a destination art event — be it music, be it open studios — there is a lot of benefits to local business through people being drawn into Town, dining in Town and cultivating local businesses, as well, it provides a showcase for local artists, of whom there are many creative people in Watertown."
One of the recommendations from the Council subcommittee was to create a Public Arts and Culture Committee to help put the plan into place. The Council also unanimously approved that motion.
The Economic Development & Planning Committee also discussed future steps, including having a part-time person to help the Public Arts and Culture Committee with its work, and for the Council to find a way to provide annual funding to carry out arts programs.
The subcommittee was told that Laurel Schwab, Watertown's Environmental Planner, also has a background in the arts background, and could provide temporary staff support this year. Councilor Tony Palomba said that he believes hiring someone to do the job should be a priority.
"I understand we have some excellent staff working on this, particularly Laurel, but I really felt it is necessary for this project to move forward for there to be some funding for it," Palomba said."We can put out a $35,000 part-time salary, plus 20 percent for fringe (benefits), for a two year project. I think it is not a lot of money to ask for from a $158 million budget."
He also suggested that the Town change the zoning rules to ask developers to include public art in their projects.
Town Council President Mark Sideris said he would start working with Community Development & Planning Director Steve Magoon on changing the zoning to include public arts in mitigation required to be provided by developers.