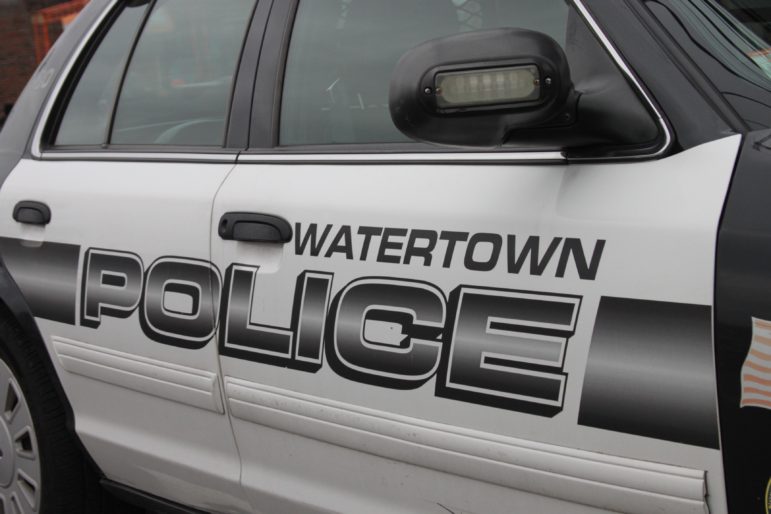 The following information was provided by the Watertown Police Department.
Arrests
None.
Incidents
Feb 15, 1:39 p.m.: A Watertown man reported that someone tried to cash a check in his name. The check was for $498, and the person attempted to cash it in Connecticut. He was notified by his bank about the attempt, and said the check was not from his checkbook. He is not sure how someone would get his information.
Feb. 16, 4:10 p.m.: An employee of Roma Tile on Arsenal Street reported that a vehicle had been damaged. Sometime overnight, from Feb. 15 to 16, the catalytic converter was removed from the van. The employee noticed when he started the van.
Feb. 17, 2:11 p.m. An officer patrolling around Watertown Square noticed graffiti painted all over of the rear of the Peoples United Bank. The officer spoke to bank employees who said they aware fo the graffiti and said it had been there for about 2 months. The employees said they would notify the manager and the property manager. 
Feb. 17, 6:45 p.m.: Halfway Cafe received a fraudulent order placed using the GrubHub app. The restaurant receive a call from a woman in Virginia about the order for $117.52. She received an order confirmation email from GrubHub, but she had not placed the order. The order was cancelled and the restaurant said the order was set to be delivered to an address in Waltham. so police from Watertown and Waltham went to that address to try to speak with the resident about the incident. The home was a two-family home, and police were not able to get anyone to answer the door. Police tried to get more information from GrubHub, but they could not provide any more details. The woman is working with GrubHub to get the order refunded, and she was advised to monitor her bank account and GrubHub account for fraudulent activity.
Feb. 19, 4:20 p.m.: A resident reported a missing package. The man had ordered personal hygiene products on eBay worth $155. He received tracking information from the Post Office and was told it had arrived. When he went to pick it up at his apartment building it was gone.
Feb. 20, 12:52 p.m.: An elderly woman received a call from someone posing as an Amazon employee. The person said her account was overcharged and Amazon owed her $600. She didn't believe the person at first, and hung up. However, she received two more calls: one from someone saying they were an Amazon manager, and one from someone claiming to be from the Amazon security department. She was asked to allow her bank account to to receive a transfer from Amazon. When she did so, it came through as $6,000. They told her to make up the difference by purchasing $2,000 in Target gift cards and send the information to the Amazon representatives. Then they told her to buy another $2,000 in gift cards, which she did. She got suspicious and reported it to police. Because she reported it so promptly, Police were able to contact her bank and put a freeze in her account and also to contact Target's fraud department to stop the gift card transaction. The $6,000 still appeared to be in her bank account.