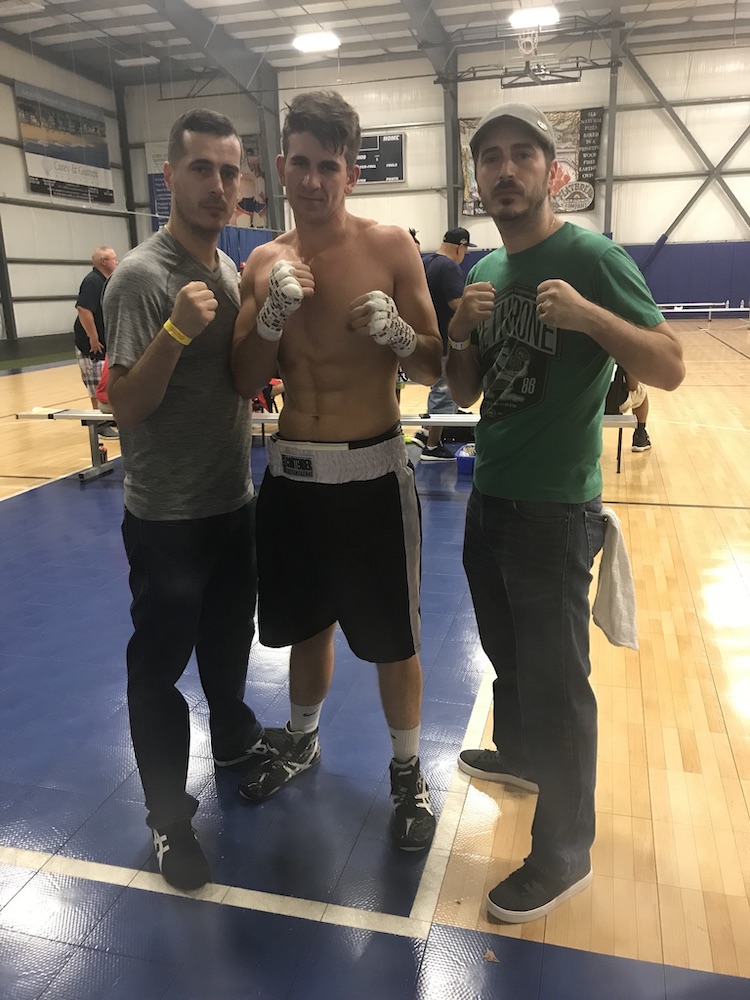 For several years, Rico DePaolis pursued a career in college basketball coaching, but now the 30-year-old has set his athletic sights on the boxing ring while he looks to start a career in firefighting.
The Watertown native will make is professional boxing debut on March 13 in Windham, N.H. DePaolis has a 3-1 record as an amateur, with three victories by stoppage.
"I am fighting a gentleman from New York who has a lot of experience in boxing and MMA," DePaolis said.
His opponent is 0-1 in boxing, but 6-0 in mixed martial arts.
The two fighters have contrasting styles, DePaolis said.
"He throws hard. He's an athletic kid," he said. "My style is a hybrid — both inside and outside. I like to be up against the ropes. It gives a false sense security for the opponent."
DePaolis also prides himself on his staying power.
"I really work hard on conditioning," he said. "You are going to have to stop me early, because I am gonna outlast you."
He learned to work hard when he was in high school, where he played basketball and soccer. He also spent much of his youth at the Watertown Boys & Girls Club.
After only scoring two points while playing at Watertown High School, DePaolis played for Framingham State, where he served as captain for two years and scored more than 600 points.
Fundraising
Normally, fighters would raise money through ticket sales, but due to COVID-19, no fans will be allowed for the event hosted by Boston Boxing Promotions. He has to raise money to pay for his training, and hopefully to make a few bucks for himself.
Instead he has gotten sponsorships, and he thanked the local businesses who helped him.
"The support has been awesome," DePaolis said. "Small businesses have been getting buried (during the pandemic), but all my sponsors are small businesses."
His sponsors include MiAlisa Salon, which is owned by his mother and where his father also cuts hair, DePaolis said. He also got help from Rise Above Basketball (where he coached for many years) and The Diner at 11 North Beacon.
"I've been working (at the Diner) since I was 12," DePaolis said. "I do a little bit of everything. I have done every single job."
He even helped repaint the interior of the Diner, recently.
DePaolis is also selling T-shirts that were designed by a friend and provided by Graphic Connections. To get a shirt, people can email him at depaolisrico@gmail.com, or send a direct message to him on Instagram (@ricod11) or Facebook (rico.depaolis).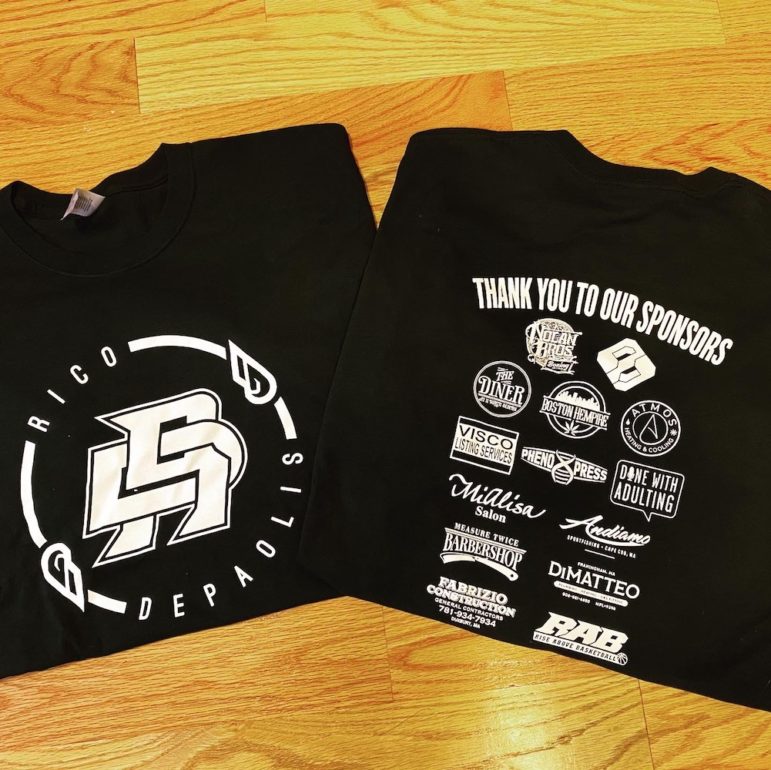 Training
DePaolis trains at Nolan Brothers Boxing & Fitness, a gym in Waltham owned by a pair of brothers from Watertown — Matt and Mark Nolan. DePaolis has known Matt since Nolan was a counselor at Camp Pequossette and DePaolis was a camper.
The pair met up again years later when DePaolis was attending Framingham State when he got an internship at the same Framingham middle school that Nolan worked. DePaolis recalled that Nolan did not recognize him, but said he had changed quite a bit.
"When I was a kid I was very short and very out of shape," said DePaolis, who grew and got into good shape.
"I was 6-foot-2, 190 lbs., and I was coming off playing college basketball," he said.
It was then, when DePaolis was 23, that Nolan suggested that he get into boxing.
At the time, he worked in the sub separate social and emotional program in Framingham, coached college basketball and also trained for boxing. DePaolis coached at Wheelock and Stonehill colleges, and also worked with the Rise Above Basketball program, which develops young players, and has produced more than 30 college players.
Career Changes
Eventually, DePaolis decided to go in another direction.
"Two years ago, I left coaching," DePaolis said. "I went into software sales, which has a more traditional schedule, which allows me to focus on training."
The training schedule includes two-workouts a day for 2 to 4 hours a day, including weight training, calisthenics, working with a punching bag, strategy and practicing with other boxers. The latter has been more difficult under COVID-19 restrictions.
While he has enjoyed software sales, DePaolis said he wants a career that involves working with a team and has more of a purpose.
"I do enjoy being relied on. I do enjoy serving my community and having a positive impact, even if it means risking my life," he said.
DePaolis recently took the Civil Service exam for firefighters, and scored a 99. He now hopes to get onto the Watertown Fire Department, but knows it could be years.
Boxing
Debuting at age 30 is late for a fighter, but not unheard of, he said. DePaolis knows of boxers who have competed into their 40s and 50s.
While he has only four amateur fights, DePaolis also has fought in 40-50 smokers, where boxing gyms get together and compete against each other.
After his first amateur fight, he took about three years off before entering the ring for his next one.
"I lost by a split decision. I sat around thinking about it and decided to get back on the wagon," DePaolis said. "After a loss, it is difficult to do. I did it with my fiancee's support."
One of the biggest adjustments, he said, is having to cut weight.
"I fight at 175 lbs. Normally, I would walk around at 200, 205. I am down about 30 lbs.," DePaolis said. "It's not easy to live with someone cutting weight. In a place like this (The Diner) I am always ordering egg whites and spinach."
There are some significant differences between an amateur and a pro fight. The bouts are longer — four, three-minute rounds, instead of two, three-minute rounds — and the equipment is different. The gloves weigh less, and in a pro fight the boxers do not wear head protection or a top.
The March 13 fight card will about 10 matches, and begins at 1 p.m. The action can be viewed live on the Boston Boxing Promotion's YouTube channel (click here to view), and will be available on the site following the fight.