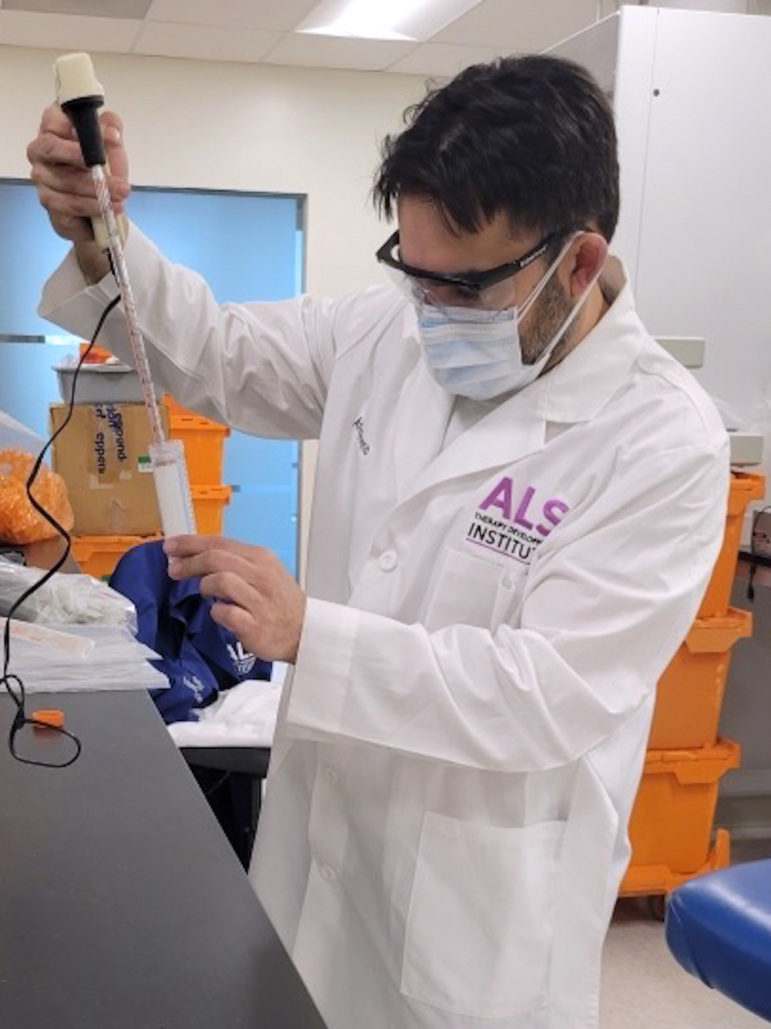 One of the Kendall Square biotech transplants to Watertown brings its unusual business model to Town, and plans to invite in the public to see what they are about when the pandemic is over.
The ALS Therapy Development Institute, or ALS TDI, seeks to find treatments for ALS, which is also called Lou Gehrig's Disease. Unlike most life science firms, ALS TDI is a non-profit biotech, supported by donors, said Carol Hamilton, Senior Director of Development.
"We are the first and, as far as I know, still only non-profit biotech. We set it up that way so we can move forward as fast as possible with the patient in mind," Hamilton said. "If your investors, as a non-profit, are the patients in the ALS community it keeps you very honest and spurs you to move with the urgency that this disease deserves."
ALS TDI employs 30 full-time scientists, Hamilton said, and the research is done in collaboration with the pharmaceutical community, biotechs and the academics around the world.
"Whoever has skin in the game, we will work with them," Hamilton said.
ALS TDI has made important advances in ALS research, including inventing multiple potential treatments, one of which, AT-1501, has been advanced directly from ALS TDI's lab into human clinical trials, according to a press release from the firm.
The funding for the bulk of the work comes from the ALS community, Hamilton said. One of the major fundraisers is a long-distance bicycle ride. Normally, the Tri-State Trek covers 275 miles and attracts around 400 riders. COVID-19 has changed that this year, but an event is still planned to be held on June 26, 2021 (for more info click here).
"We are doing a 100-mile loop beginning and ending at the facility in Watertown," Hamilton said. "There is a virtual component so that people can do it on bikes or on Peletons."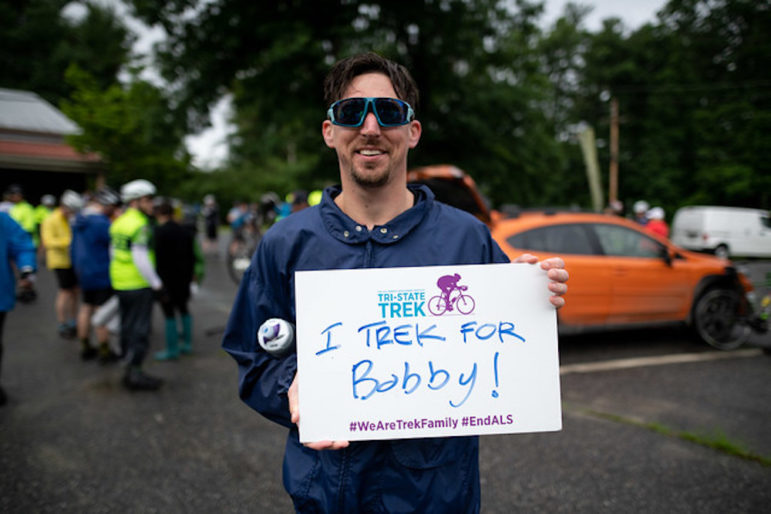 ALS TDI spends 87 cents of every dollar raised on finding effective treatments and cures for ALS. Donations can be made online at www.als.net/donate.
ALS TDI is in the process of moving to 480 Arsenal Way, near the NESN studios, Hamilton said. The lab includes equipment, a number of robotic systems and a state-of-the-art animal care facility housing zebrafish and rodents, used to test potential therapies.
"It's about the same size, 16,000 sq. ft., making it the largest independent drug discovery lab focused solely on ALS in the world," Hamilton said. "We were able to design the space from the ground up to suit the program. Now we have programs set up in their own suites."
Before the move to Town, ALS TDI had been located in Cambridge's Tech Square since 2012. It has move around a few times and started in a small space.
"(ALS TDI) was founded by a family in Newton who had 29-year-old son facing ALS. The family, which was all MIT trained engineers, looked at the ecosphere of ALS and said there really isn't a group that is in charge and taking ownership of developing a treatment," Hamilton said. "They said we'll do it, raised money, and it started in family's basement in 1999."
When it's safe, ALS TDI looks forward to inviting community members to tour the new facility.
"It is one of my favorite parts of my role, to be able to tour people through the lab, and have them meet the scientists," Hamilton said. "It is profound when we have a family facing the disease. It can often feel isolating, so we invite them in to meet the people working 24/7 to save their lives. We welcome the entire Watertown community to come meet us."