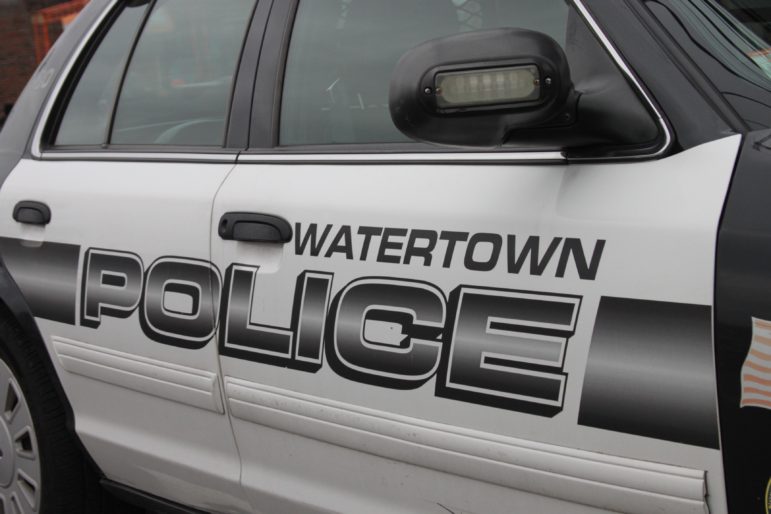 The following information was provided by the Watertown Police Department.
Arrests
March 5:36 p.m.: An officer on patrolling on Main Street spotted a man going into the Dunkin' Donuts who was known to be wanted on an arrest warrant. As the suspect came out, the officer told him about the warrant and placed him under arrest. The 19-year old Watertown man was arrested on the warrant from Waltham District Court for assault and battery. 
Incidents
March 1, 2:14 p.m.: An employee at Jomar Distributors on Pleasant Street was suspected of stealing merchandise. Police were contacted by an employee who spotted the suspect on security video taking a full box of copper fittings and copper coils from the stock room, put them in a box and cover the items with a sweatshirt. Then he placed the box in his personal vehicle. The missing items were worth nearly $3,000 — 50 copper fittings valued at $1,000, and six copper coils valued at $1,800. The 61-year-old Braintree man was summonsed to Waltham District Court on a charge of larceny over $1,200. 
March 2, 8:49 a.m.: A resident told Police that someone broke into her motor vehicle while it was in her driveway. She parked her 2019 Nissan Pathfinder in her driveway on Charles River Road on March 1. Sometime overnight someone rummaged through the unlocked vehicle. 
March 2, 3:57 p.m. A 2019 Toyota was broken into on Highland Avenue. The incident occurred overnight and the vehicle was rummaged through, and two pairs of Randolph Engineering Aviator sunglasses worth $400 each, were taken. There were no signs of forced entry, and it appears the vehicle was left unlocked.
March 3, 7:14 p.m: A Carey Avenue resident reported vandalism to his motor vehicle. The Lexus sedan was keyed a few days before. The owner noticed a scratch mark along the driver's door, one on the passenger door, and more damage to the rear bumper. The owner had just had his vehicle in the shop so knew the damage was new. In October 2020 when parked in the same spot the tires had been punctured by nails. 
March 5, 8:23 a.m.: A vehicle parked on Chapman Street was broken into. The owner parked the 2015 GMC SUV in her driveway on March 1. When she returned on the morning of March 5 she realized it had ben rummage through. A credit card and $50 in cash was missing. The vehicle had been left unlocked. 
March 7, 2:07 p.m.: A resident reported that someone had fraudulently used her Venmo account. She got an email saying that her Venmo account had been compromised. A new debit card had been added to the account, which did not belong to her, and her card had been deleted. It appears the balance of $548.37 was transferred to the other person's debit card. The woman notified Venmo. She found other fraudulent activity on the card that had been linked to the account, nor on any of her other cards. She closed the account and is working with Venmo to try to get reimbursed.