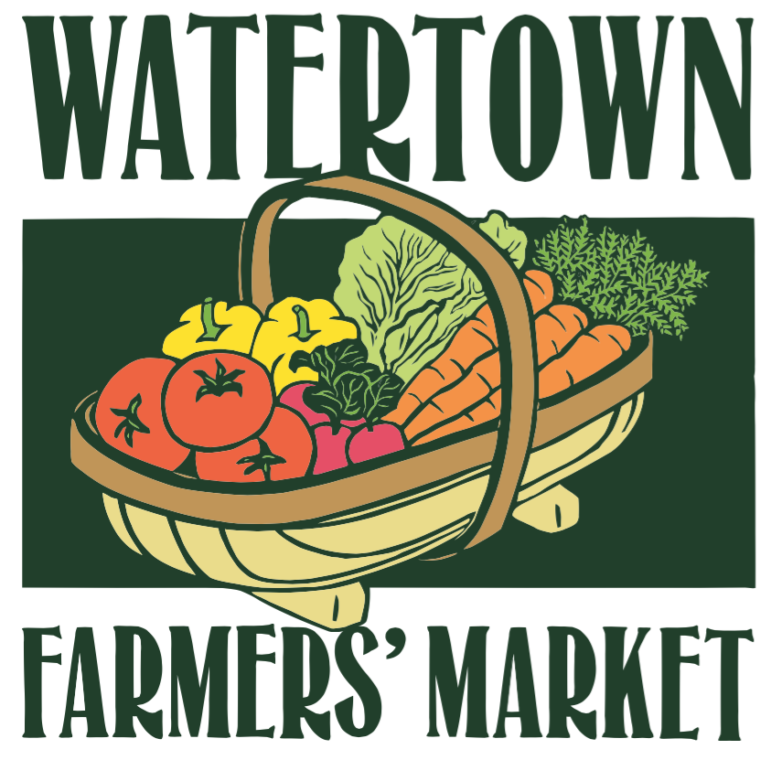 The opening of the Watertown Farmers Market is still a few months away, but the 2021 season will feature more produce vendors, modified COVID-19 restrictions and has special programs for people who qualify for the SNAP program.
The Farmers Market opens on June 16 and runs through Oct. 20 in Saltonstall Park (next to Town Hall). The hours will be 2:30 p.m. to 6:30 p.m.
Watertown's Community Wellness/Market Manager Stephanie Venizelos continues to confirm which vendors will be at the Watertown Farmers Market in 2021, but she said there will be three large produce vendors, all of which will have at-market sales, and also preorder and/or CSA (community supported agriculture) where subscribers get a box of vegetables each month.
The Watertown Farmers Market newsletter announced information about the CSA programs:
"We're looking forward to having many of our fabulous vendors back in the park, in addition to welcoming back Farmer Tim's and welcoming in Stillman's Farm! Click on the farm name for information about their summer CSA options ~ which can be picked up at the Watertown Market!"
The Market will likely have some social distancing restrictions due to COVID-19, but Venizelos said she expects them to be less than last year.
"We are waiting for direction from the State, and they could change during the season," Venizelos said. "The aim is to still create a safe, easy to navigate market environment while also being able to fit in more vendors."
The Farmers Market also helps people facing challenges access to food. Food insecurity has grown in Massachusetts by more than 100 percent during the pandemic, according to Project Bread. The proportion of households in the Bay State facing food insecurity went from 8.4 percent before the pandemic to 17.5 percent in November 2020, or about one in six households.
The Watertown Farmers Market's Food Assistance Program provides eligible customers access to affordable health food options. People qualifying for SNAP (formerly food stamps) can take advantage of a dollar-for-dollar match program up to $15 a week.
In a program offered in Massachusetts called HIP (Healthy Incentives Program), SNAP recipients can use their EBT cards and get $40, $60 or $80 per month, depending on family size, to use on fruits and vegetables.
"It is essentially free produce," Venizelos said. "It is basically an instant rebate that can only be used at a farmers market, a farm stand or a CSA."
Users must have some balance left on their EBT card to get the rebate, and the rebate does not roll over from month to month. See more about HIP here.
HIP is available at participating farmers markets, farm stands and CSAs. Not all farmers markets or other programs offer the program. Watertown's market had to get certified.
"In 2017 we became a HIP certified market which allowed us to process HIP for our vendors," Venizelos said. "It was a lot of work but it was worth it. Fortunately, we now have HIP certified produce vendors which takes the extra work off of market staff and volunteers."
The Market applied for funding to help support its SNAP Match Program. The Marshall Home Fund has awarded the Market a grant for years for older adults, and last year the Watertown Community Foundation also provided a grant.
The Market's SNAP Match Program also includes community outreach and education about SNAP & HIP, how to enroll, and using benefits at the market. In the past, educational workshops have been offered throughout the community, and during the pandemic Venizelos held virtual sessions with the Town's Social Services Resource Specialist team and other stakeholders working on food insecurity.
See the latest information about the Watertown Farmers Market in the Market's newsletter (click here) and on the Watertown Farmers Market webpage and Facebook page.