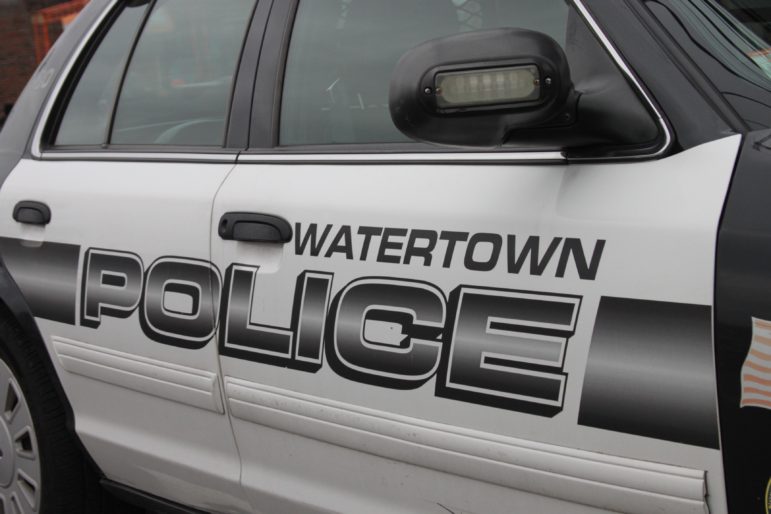 The following information was provided by the Watertown Police Department.
Arrests
March 10, 5:42 a.m.: Watertown Police were contacted by the Suffolk County Probation Department, which had a warrant for a Watertown resident. Police went to his address and the 20-year-old Watertown man was placed under arrest on the warrant for violating the terms of his probation.
Incidents
March 8, 9:19 a.m.: An elderly woman said she believes she was scammed by someone who called her two weeks prior. The caller said he could provide a service that would prevent her computer from being hacked. She was told she could get the service for $848, and she provided a credit card. The person was also given access to her computer. A few days later, she was contacted by someone asking her to purchase 10 $100 gift cards, which she did. Police believe that was a separate scam. When she told her daughter what had happened, her daughter told her to contact police.
March 8, 11:30 a.m.: A woman got a text from someone claiming to be from Citizens Bank saying that she had fraudulent activity on her account. She called the number used to send the text, which police determined to be a spoofed number. She spoke to a person claiming to be a bank representative, and asked her to confirm her address. When she did, the person immediately hung up and the resident noticed almost immediately that $404 was missing from her checking account. The bank is working with her on the case.
March 9, 8:11 a.m.: A resident reported a fraud involving gift cards. She received a call from someone claiming to be from Amazon who told her she had a $499 fraudulent charge from Amazon to her bank account. The reimbursement came in for $1,500, and the representative asked her to reimburse Amazon $1,000 in Best Buy gift cards. The woman became suspicious and contacted Amazon customer service. A representative said Amazon had not been contacting her and there was no fraud on her account.
March 11, 5:51 a.m.: Watertown Police received a 911 call from someone claiming that a bomb had exploded at Starbucks on Mt. Auburn Street. Officers immediately headed to Starbucks but found that everything was OK and it had been a hoax. Watertown Police are working with the Commonwealth Fusion Center — an information sharing and analysis hub run by the State Police — to determine who made the call.
March 12, 5:32 p.m.: A Worcester Street resident called police when two shirtless men were banging and kicking his front door in an effort to get in. Officers went to the home and quickly realized that the two men were at the wrong address, and were also under the influence of alcohol. The two men from Watertown, one age 36 and one age 39, were taken by police and left with people who would care for them.
March 13, 1:50 p.m.: A Carey Avenue resident reported his vehicle had been vandalized. The man parked his 2011 Chevy Van in his assigned parking space on March 12 and when he came out on the 13th he discovered both his front tires were flat. Both tires had puncture marks. The cost to replace the tires was $200 for each one.