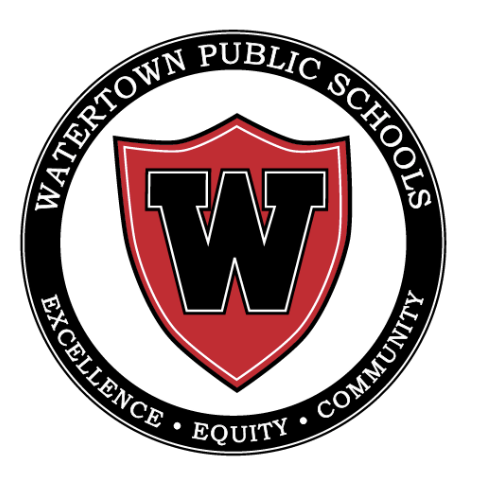 Watertown students who attend school in-person will be required to be part of the district's COVID-19 pool testing when they return to five-days-a-week classes.
The School Committee approved the requirement on Monday night. Superintendent Dede Galdston said that the move will help keep students and staff safe.
"We have all the strategies in place to prevent infections, but it is a highly infectious disease and our students are not vaccinated yet," Galdston said. "Let's do what we can across the board to keep our students and our community safe."
The first group to return to in-person learning every day will be the elementary school students, beginning on April 5. Middle school students will begin on April 12, and the high school returns on April 26.
Pool testing takes place once a week. When being tested, a sample is taken with short swab in the nose. Students are put into small pools, whose identities are only known by the school nurses, Galdston said. Most students do the swabbing themselves, but nurses will do them for PreK to second grade.
If a pool comes back positive, the students in the pool will be notified and can either get tested again for free by the Watertown Schools or can get the test on their own.
One reason that Galdston recommended the testing requirement is the reduction in minimum distance between students from 6 feet to 3 feet.
"We were confident at 6 feet, but 3 feet — there is reason enough to move there, but but let's make sure we have all the remedies in place available to us, and testing is one of them," Galdston said. 
Galdston added that students with medical conditions or disabilities that prevent them from being tested can receive exemptions with "appropriate medical documentation."
School Committee member Lily Rayman-Read supported the testing requirement, and said it will help keep students in school.
"If we are able to catch cases immediately it will really help to reduce the spread and that will definitely keep kids in school, which I think is the other goal of this," Rayman-Read said.
School Committee Chair John Portz said he also supports the mandatory testing.
"We have a really high participation rate right now, and this will increase it," Portz said.
The School Committee voted unanimously to start mandatory testing.
Teacher Vaccinations
About half of the Watertown teachers have received the COVID-19 vaccination shot, Galdston said.
"We are pleased we now have 310 plus staff who have received one or more doses of the vaccine," Galdston said. "It is self-reported, so we actually believe many more are vaccinated."
Another 29 have reported that they have an appointment to get the shot by April 12. Galdston said some teachers have received help getting an appointment.
"I want to thank the community members who set up the staff members with appointments," Galdston said. "We have some exceptional people who wait and wait and wait for many, many hours to find an appointment for our staff members. I think PTO involved as well." 
Preparation for In-Person Learning
One of the concerns School officials had about returning to in-person learning for full days was lunchtime, when students have to remove their masks to eat. Galdston said lunches will be eaten outside.
"Outdoor options for eating will be offered through the use of tents and stadium cushions and interesting seating options where we can find them," Galdston said. "In the event of a thunderstorm, we would have to come in and we would make sure they eat quickly and don their masks as soon as possible."
In the lead up to opening schools five days a week, schools will have a some remote time to allow for preparation, Galdston said. At the middle school, for example, furniture has been removed from classrooms and put in other areas.
"If you walk around the building you will find a whole gym filled with furniture and the cafeteria needs to be set up. And we have classroom with only half the furniture," Galdston said. "We need the building empty to be able to do that."
The elementary schools will have asynchronous science and social studies on March 31 and April 1. The middle school will have remote learning on April 8 and 9, and the high school will have asynchronous learning on April 16.