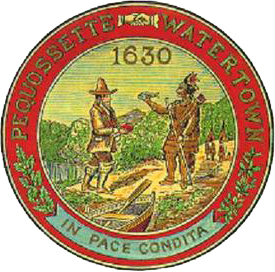 Watertown appears to be headed toward allowing short-term rentals in town, such as Airbnb and Vrbo, but will create a set of regulations to require them to be registered with the Town and limit the occupants.
The Town Council's Rules & Ordinances Committee voted on March 29 to move a proposed change to the Zoning Ordinance to the Town Council. The amendment would have to be reviewed by the Planning Board which would make a recommendation to the Town Council, which has the final decision. The Committee also discussed regulations for short-term rentals, which are defined as a rental for fewer than 31 days.
Currently, short-term rentals are not allowed as part of Watertown's Zoning Board's list of uses, but Councilor Anthony Donato said that hasn't stopped people from operating them.
"We have two options, either maintain the status quo, which means short-term rentals are not allowed in town. The other option is we could allow the use," Donato said. "I think the reason that some of us felt it was compelling to authorize them is we know this is going on in Town and if it is going on we would prefer that it be regulated."
Donato noted that he and Councilor Lisa Feltner agreed with this approach, but their fellow committee member, Councilor Ken Woodland, supported allowing short-term rentals but have few or no regulations.
Senior Planner Gideon Schreiber said the Department of Community Development and Planning looked to create regulations that were not too complicated or difficult to meet.
"We are trying to keep requirements streamlined and simple to not make it so arduous that people continue to have non-permitted units," Schreiber said. "That's going to be the biggest issue, to get these sites to actually register with the Town. The more regulations you have to jump through, the more hoops, they may not do it."
The regulations would limit who could operate a short-term rental and what properties could be rented out.
"At this point I am opposed to a leaseholder of a dwelling unit being able to be an operator," Donato said. "I know some towns allow it, some towns don't. I am of the opinion we should not allow it."
The rentals could be a full home or one unit in a multi-unit property in which the owner lives as his or her primary residence, called owner-adjacent units. That would allow the owner of a two-family home, for instance, to rent the other unit as a short-term rental. It would not allow renting of a unit in a two-family property in which the owner does not use as a primary home, and only one unit could be rented no matter the number of units in a property. The regulations also prevent units and properties designated as affordable from being used as short-term rentals.
Short-term rentals have been discussed at multiple previous meetings, and Schreiber said that one concern was how many units are expected to become short-term rentals. Councilor Tony Palomba wrote an email expressing his concern that the Town would be losing permanent rental units.
Schreiber said he looked at the experience of Cambridge, which has the rule only allowing owner-adjacent units in multi-families to be rented. They found that less than 2 percent of those units were rented. In Watertown, 1,372 multifamily properties get the residential exemption (only given to properties which owners make their primary residence) and 2 percent of that would be 27. Schreiber said he believes there is more demand for short-term rentals in Cambridge than in Watertown.
Properties would have to register with the Town as well as the state, and have it inspected to make sure it meets the Town's building and health codes. Councilor John Gannon said he would also like to see language saying it would have to meet the State's fire codes. When he was on the Zoning Board of Appeals he looked at some of the places being rented in Watertown and had concerns.
"Quite a few are disturbing death traps. They have basement entrances and no other exit in case of an emergency, where the building code requires a subterranean room to have in every room a window or door to allow access out of the unit, not just a basement entrance," Gannon said.
If approved, a property would have to renew its registration every five years, or when there is a change in owners. Also, those already operating would have three months from the passage of the regulations to be registered.
The number of people who can rent a property is five bedrooms or 10 occupants if it is an entire home, or three bedrooms or six occupants if it is part of a unit in which the owner is living (with a separate bedroom reserved for the owner).
Resident Elodia Thomas said she thought the allowable number was too high, and noted that she has a rental apartment in which she can only have four non-related people rent it under the Town's zoning rules, but she believes the short-term rental rules would allow up to 10 people.
Another issue raised was whether operators should have to show proof of insurance to have a short-term rental. Thomas called her insurance agency and was told that short-term rental use is not covered by her homeowner's policy, nor would it be covered by an apartment renter's insurance policy.
Donato said that he did not think that the Town should be required to make sure that an operator has an insurance policy covering short-term rentals. Town Council President Mark Sideris suggested that information be included in the regulations that says that property owners may have to carry additional insurance to cover short-term rentals.
If a complaint is reported, the Department of Community Development and Planning would investigate within 30 days and could give a ticket of up to $300, Schreiber said. One or more tickets would result in a six-month ban for the operator running a short-term rental following the most recent violation.
The list of violations include, but are not limited to:
Offering an ineligible unit,
Excessive noise, improper trash disposal, disorderly conduct,
Failure to furnish a copy of a Booking Agent listing or include required parking information in such listing, or
Failure to remit any required excise tax or surcharge as required by law
The Committee voted 2-0, with Woodland unable to attend the meeting. The proposal will now go to the full Town Council which will be asked to refer it to the Planning Board for its recommendation. The proposal would then come back to the Council for a hearing and vote. See the proposed zoning amendment and regulations on short-term rentals by clicking here.