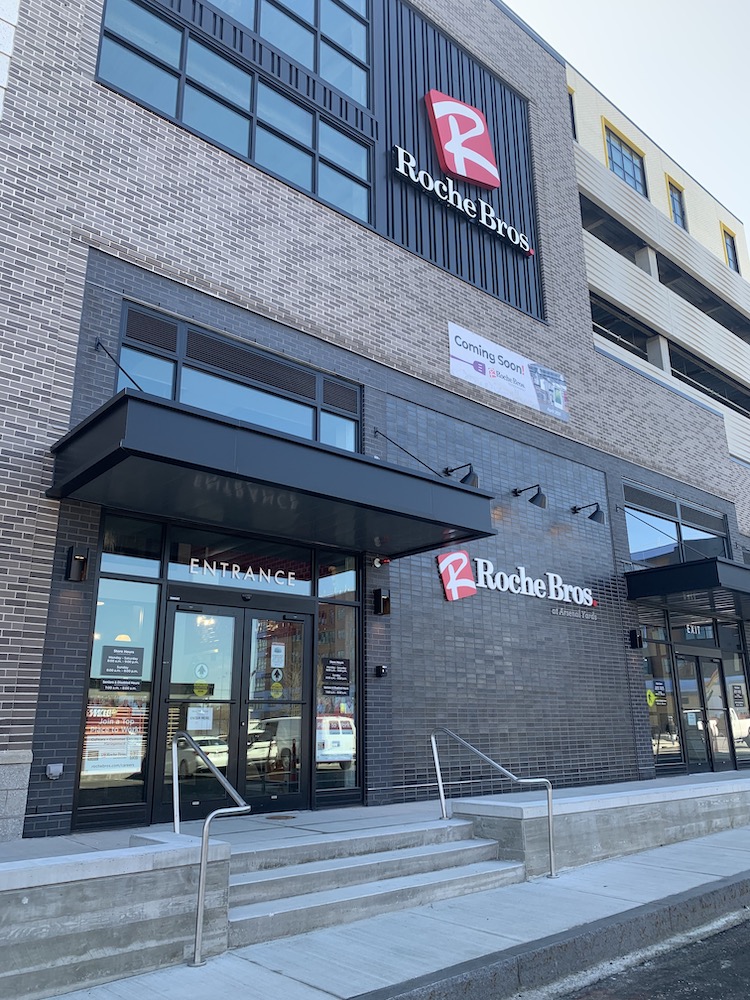 Watertown's newest grocery option has opened at Arsenal Yards, and packs a wide variety of produce, prepared food and made-to-order items into a smaller space than a typical supermarket.
Roche Bros. officially opened April 9, and features a deli, bakery, a cheese shop, butcher, floral section, cafe and more, said Arther Ackles, Vice President of Merchandising for Roche Bros.
"It is almost like an outdoor market," Ackles said. "Each (department) has its own shopping experience."
The typical Roche Bros. store is about 40,000 sq. ft. in size and the chain's Brothers Marketplace stores are about 15,000 sq. ft. The Watertown store is 25,000 sq. ft., Ackles said.
In that space, shoppers will have plenty of ready-made items to choose from: hot food to heat-and-eat meals, packaged salads and fruit, baked goods and deli meats and sliced cheese. Fresh-made sandwiches are available from the deli, and the flat-bread pizza maker offers made to order pizzas and slices, Ackles said. Sushi made daily by Yummy Sushi will be available. The store also carries a large selection of products from Stonewall Kitchen.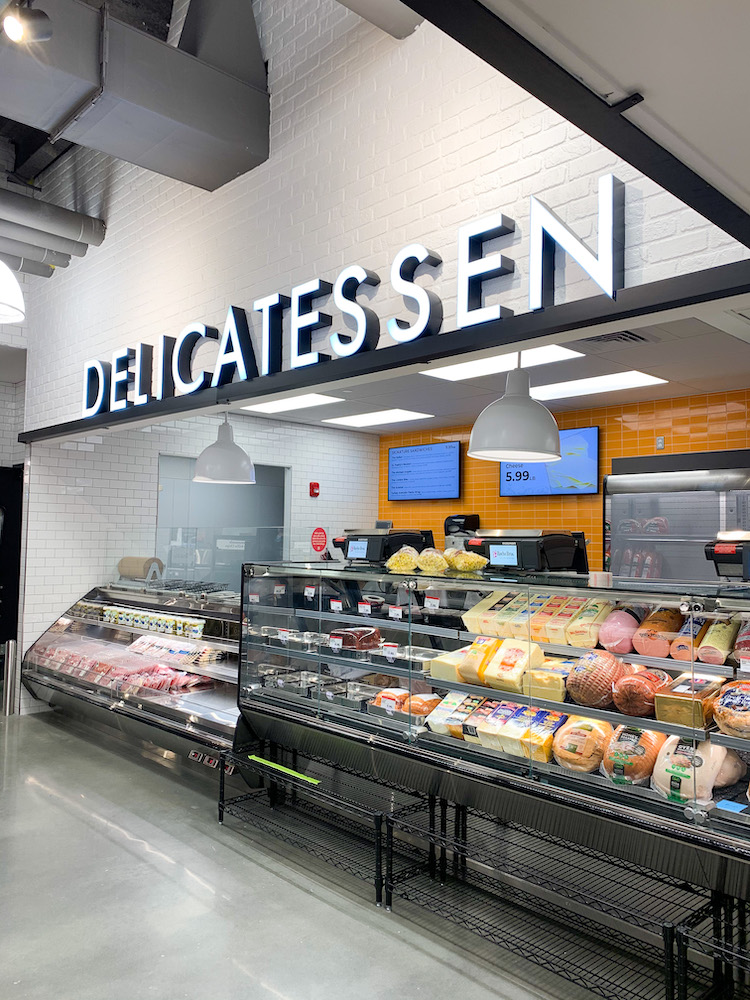 The cafe, called R.B. Roasters, features coffee from Atomic Coffee Roasters of Salem. It is located in the corner of the store and overlooks the open area known as the Rivergreen as well as Arsenal Park. The cheese shop features the many products of New England cheesemakers, as well as fresh pasta made by Tuscan Market in New Hampshire.
Roche Bros. tries to work with local producers, Ackles said, and the Arsenal Yards store will carry Italian imports from Watertown-based Pure Italian, as well as bread from Iggy's Bread of Cambridge.
During warmer times, the store will roll up a pair of garage-style doors to offer an outdoor shopping experience.
"In the spring and summer we will offer an outdoor floral and produce market," Ackles said. "In the cooler months, we will have pumpkins."
The store also has a catering department, and people can make custom orders from the bakery and floral shops.
Roche Bros. will be open Monday to Saturday from 7 a.m. to 9 p.m. and Sundays 8 a.m. to 8 p.m. Currently, the store offers senior hours from 7 a.m. to 8 a.m.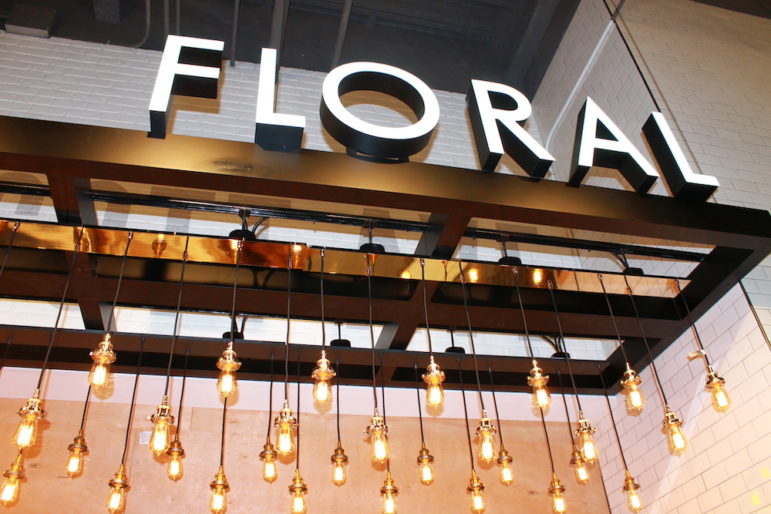 Key Addition
The addition of a grocery store is a key part of the vision for Arsenal Yards, said Andrew Copelotti, a principal at Boylston Properties — the developer of the project.
"To us this is going to be a game changer, it is a hugely important tenant," Copelotti said.
Roche Bros. will be a perfect fit in the development, which has retail stores and restaurants, as well as apartments, life science companies and a hotel, said Tom Wilder, principal of The Wilder Cos.
"From the very beginning we set out to create a neighborhood feel," Wilder said. "A grocery story has always been a perfect fit for Arsenal Yards."
Arsenal Yards will have 302 apartments, Copelotti said, including some being built right above Roche Bros. Two of the three buildings with residential units are expected to be open by June, Copelotti said, and they have already started signing leases. The other sections of the complex are expected to be completed by November, Wilder said.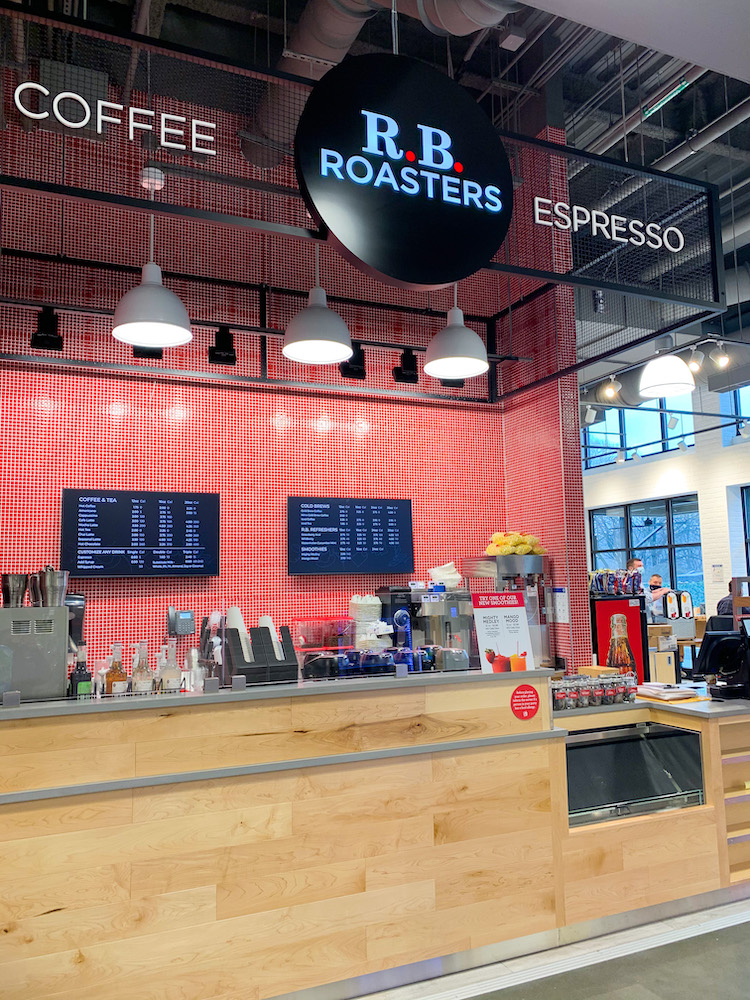 Also expected to open in June are a pair of restaurants: Buttermilk & Bourbon by celebrity chef Jason Santos and Tori Jiro which features Japanese cuisine, Wilder said. Other new additions will be Gordon's Liquors, Condesa Restaurante & Tequila Bar and Pure Barre.
Arsenal Yards has leased most of the retail spaces.
"We are 85 percent committed, and the last 10 to 15 percent will be for smaller specialty retailers and restaurants — great local restaurants and great local retailers," Wilder said.
While the COVID-19 pandemic has not been good for business, Wilder said that it has shown that developers' plans for a more diverse mix of businesses, especially those which don't just rely on brick-and-mortar stores.
"The pandemic kind of accelerated the demise of more traditional retailers," Wilder said, who added that the ones that have continued to thrive are the ones that blended traditional retail and the online experience.