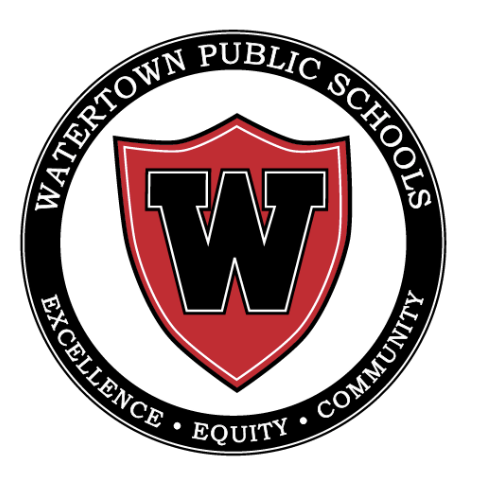 The Watertown School Budget for the 2021-22 school year includes an additional fourth grade teacher, additional custodians for the new elementary schools and someone to help with the district's technology.
Superintendent Dede Galdston presented the $53.75 million Fiscal Year 2022 budget to the School Committee Monday night, and the Committee will make a vote on Thursday to approve the budget. It will then be presented to the Town Council later in April as part of the FY22 Town Budget.
The budget includes 3.5 percent increase in funds from the town, or $1.81 million. To provide a level-service budget, the same level of services in FY22 as the prior year, will cost $53.53 million, Galdston said, leaving $216,157 in funds for additional positions or programs. Much of the increase will be used on salary increases, additional pay for teachers who moved up a step, and increases to deal with enrollment increases.
Watertown's current enrollment is 2,526, which is less than before COVID-19 when there were more than 2,600 students overall, Galdston said. Looking at registrations for next fall, Galdston said, the enrollment appears to be rebounding.
Galdston said the budget will reflect some of the challenges facing the district and the country today.
"We continue to be in an unprecedented time, a moment shaped by a pandemic that has disrupted education around the globe, as well as worldwide demonstrations calling for racial and social justice," Galdston said. "We are right in the midst of two very serious issues in our society and our community and I think that shapes a lot of what you see in our budget."
The health and wellbeing of all students and staff members are the priority, Galdston said, and the district will be working on getting students back on track after a year impacted by COVID-19 restrictions.
"Yes, we are heading back into our building, we are very excited about that, and we are looking forward with great optimism to being able to start the fall in a little bit more of the normal routine, we but also have to acknowledge we have to meet our students where they are at when they come back and make sure when we are working with them and make sure they are prepared and ready, and prepared for the standards we have for those grade levels."
The district has also hired a Director of Diversity, Equity & Inclusion to work on issues of racial equity. The FY22 budget includes $115,000 to $125,000 for that position. Another $100,000 has been set aside for the diversity and cultural awareness, which will provide a budget for the new director plus for a consultant to work with Watertown Middle School.
Three teachers have been added in next year's budget. Two are for new programs at Watertown High School: an engineering teacher for the new program at the high school ($75,712), and a medical assisting teacher for the second semester ($37,856) who will be working to set up the classroom, create the curriculum and order supplies.
Other new teaching positions include three building-based substitutes at Watertown Middle School, at a cost of $47,088.
The district will also be adding an additional custodian to work at the new Cunniff and Hosmer schools, and another one for the second semester at both schools. Those positions will cost a combined $76,500. Town Council President Mark Sideris said he is glad to see money in the budget to take care of the new buildings.
School Committee member David Stokes said he believes the budget will help deal with the academic challenges, as well as the safety issues caused by COVID-19.
"In addition to keeping the buildings running and dealing with the pandemic, everyone has gone above and beyond and I think we are going the extra step with this budget to put together a response that rises to the challenge of meeting students where they are where they are going to be, and going from there," Stokes said.
A help desk technician was also added, who will help with technology in the district.
"With all our new buildings coming online there will be an increased demand on technology and making sure the buildings are working efficiently in terms of the instructional technology and infrastructure that is already stretched thin," Galdson said. "We had reports from the Town that we are understaffed. This will bring us closer to what we should be having."
The Watertown Schools also received more grants funding that prior years due to the COVID-19 pandemic. Most years it accounts for $3.9 million of the budget, but this year it increased to $5 million with funding from the Federal COVID-19 grants, such as the CARES Act. The district will get more money in FY22, but it is not clear how much, yet.
See details of the Fiscal Year 2022 Watertown School Budget by clicking here.