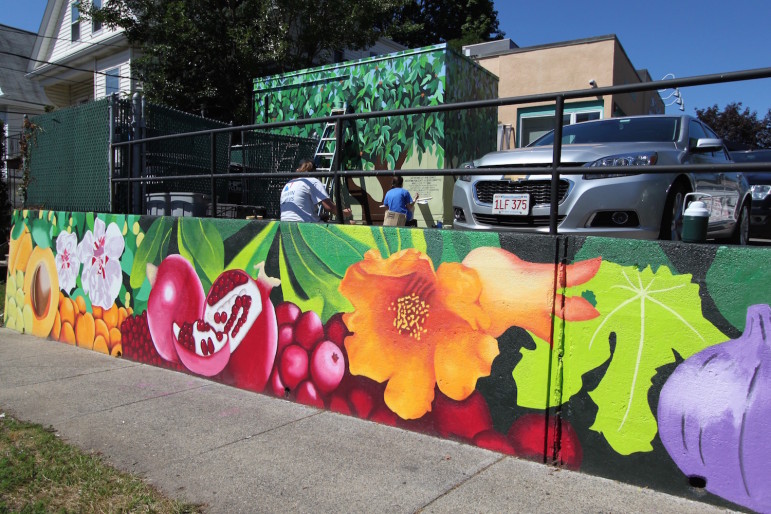 A Public Arts and Culture Committee will be appointed by the Town Council to make recommendations on public art and cultural programs in Watertown.
The Town Council approved the committee's creation on Tuesday night. It will have nine members and will make recommendations that must be approved by the Town Manager and Town Council.
The Public Arts and Cultural Committee's recommendations will fall into two areas, according to the Town Council's resolution:
Art in Public Places: Permanent, semi-permanent, temporary, and ephemeral artworks and activations that create a vibrant, welcoming, inclusive, and connected public realm. This may include semi-permanent projects as well as temporary artworks and installations funded through a variety of funding sources.
Cultural and Community Life: Programming that enhances the public realm, engages Watertown's community life and cultural diversity, and fosters social cohesion.
Six of the members will be at-large members appointed by the Town Manager and confirmed by the Council. They will have three-year terms, with the terms of two members expiring each year. One member will be appointed by the Watertown Cultural Council, who will serve a one-year term. Two more members will be residents age 21 or under at the time of appointment who will serve one-year terms.
The committee will be assisted by a staff member of the Department of Community Development and Planning.
The qualifications for the members-at-large include, if possible, according to the resolution are:
a) Experience in the visual arts, performing arts, arts education, curation, architecture, design, or landscape architecture. Members may include staff and board members of arts and cultural organizations
b) At least two members should be working artists, arts administrators, or cultural historians. At least one member will have direct experience with or knowledge of public art installation and maintenance
c) Membership should reflect a diversity of ages, incomes, ethnicities, racial identities, cultures, and abilities
During the discussion of the resolution creating the new committee, Councilor Lisa Feltner brought up some potential changes, including not allowing someone serving on the Public Arts and Culture Committee to also serve on another town committee or commission. She also wondered if there should be term limits.
Assistant Town Manager Steve Magoon said that he is concerned about finding enough people to serve on the Committee so he did not favor term limits.
Councilor John Gannon also spoke against term limits.
"Especially when starting a new board we want to build leaders who get to know the community well and get to know the resources of the Town, and work with individuals," Gannon said, adding he did not want to cut off their expertise after a set number of terms.
He also noted that other committees have members from a second committee serve on them, such as the Community Preservation Committee including members of the Conservation Commission and the Planning Board.
Council Vice President Vincent Piccirilli said the Council could choose not to confirm someone after a certain number of terms if they feel that he or she has served too long, or if the Council does not feel it is appropriate that the person serves on more than one board.
Felter's amendment to the resolution to prevent a member-at-large of the Committee from serving on more than one committee did not receive a second, so it failed.
The motion to create the Public Arts and Culture Committee passed unanimously.