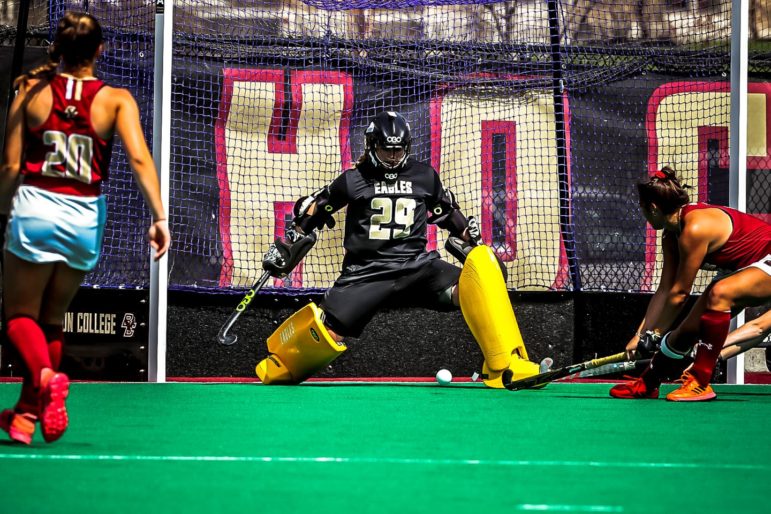 A trio of former Watertown Raider field hockey players were named among the best in their respective conferences this spring.
Boston College goalie Jonna Kennedy received the ACC's Defensive Player of the Year award, and was also named to the All-ACC First Team. Kennedy had a record of 7-5 this year, including 7-2 in the spring season and had three shutouts. She also was named ACC Defensive Player of the Week twice during the spring season. Her goals against average was 1.76 and led the ACC with a .794 save percentage. The junior had 81 saves on the year and led the ACC with 6.75 saves per game.
Kourtney Kennedy (Jonna's sister), a senior at UConn, made the All-Big East First Team. The defender scored three goals and added an assist. She helped the Huskies' defense earn six shutouts.
Gabby Venezia, a sophomore at Holy Cross, made the All-Patriot League Second Team. The sophomore midfielder led the Crusaders with two assists, both coming in Holy Cross' first win of the season, a 2-1 victory at Lehigh. She started all five games of her second season at Holy Cross.