Most know her as Lauri Murphy, but the Watertown resident goes by Lucretia X. Machina when she sings lead for Lucretia's Daggers, a band that is celebrating its 20th anniversary. To celebrate, the group is making a video of one of their songs around Watertown with the help of an arts grant and funds raised through a crowd-funding website.
Murphy has lived in Watertown for 30 years, and is a founding member of the Watertown Environment & Energy Efficiency Committee (WE3C). She describes Lucretia's Daggers as a mixed-genre dark-lyrical electro-rock band, and their music has a socially progressive message.
The current members of Lucretia's Daggers are Lucretia X. Machina (vocals and lyrics), Donni Darko (bass, lyrics and backing vocals) and Maxx Charvelle (guitar, backing vocals and lyrics).
Recently, the band began shooting the video for the song "Lonely Island," from the 2019 EP, Thoughts & Prayers. The song, written by bassist Donni Darko, touches on depression and mental health.
"It is kind of melodic and speeds up at the end. It reminds me of Foo Fighters," Murphy said.
When looking for funds to shoot and produce the video, Murphy enlisted the Watertown artist Dawn Scaltreto. The pair got to know each other through Facebook interactions about Town groups and activities, and it turned out they lived around the corner from each other. Scaltreto helped Lucretia's Daggers with its grant application to the Watertown Cultural Council.
"Dawn wrote a five-page application for us with images," Murphy said.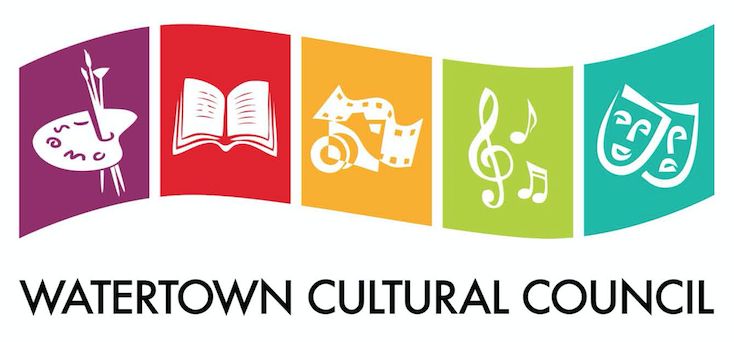 The band submitted the application in December and a few months later learned it had been awarded $500. The grant was given by the Watertown Cultural Council, which receives a large part of its funding from Massachusetts Cultural Council.
One requirements of the grant is to make the project available to people in Watertown. The band will send the video to its followers on email, put it online on places such as the the Lucretia's Daggers website, social media pages and other places.
"It will be everywhere: on the website, sent to Facebook groups and to all the email addresses we have," Murphy said.
The video will be shot at various locations around Watertown.
"Last Saturday, April 17, we filmed outside at the School of Rock, Mount Auburn Cemetery, in back of the Arsenal Yards, and a bit along the Charles River Greenway," Murphy said. "We will do more of the latter this coming Sunday, as well at a warehouse on Arlington Street, and possibly at a few historical houses."
In an effort to improve the production quality, Lucretia's Daggers also started a campaign on crowdfunding website Indiegogo. Fans can donate to help fund the video, or buy merchandise packs.
"With the grant, we can start this initial  video this Spring  including taping, editing, effects, imagery, animation, still art, space rental, props, and more. Increased funding will mean greater artistry and possibly additional videos for other tracks like 'Thoughts & Prayers' (anti-gun violence), 'New Army' (climate change awareness), 'Terror Nation' (inclusiveness, anti-discrimination & social justice)," the Indiegogo page says.
See more information and go to the fund-raising page by clicking here.