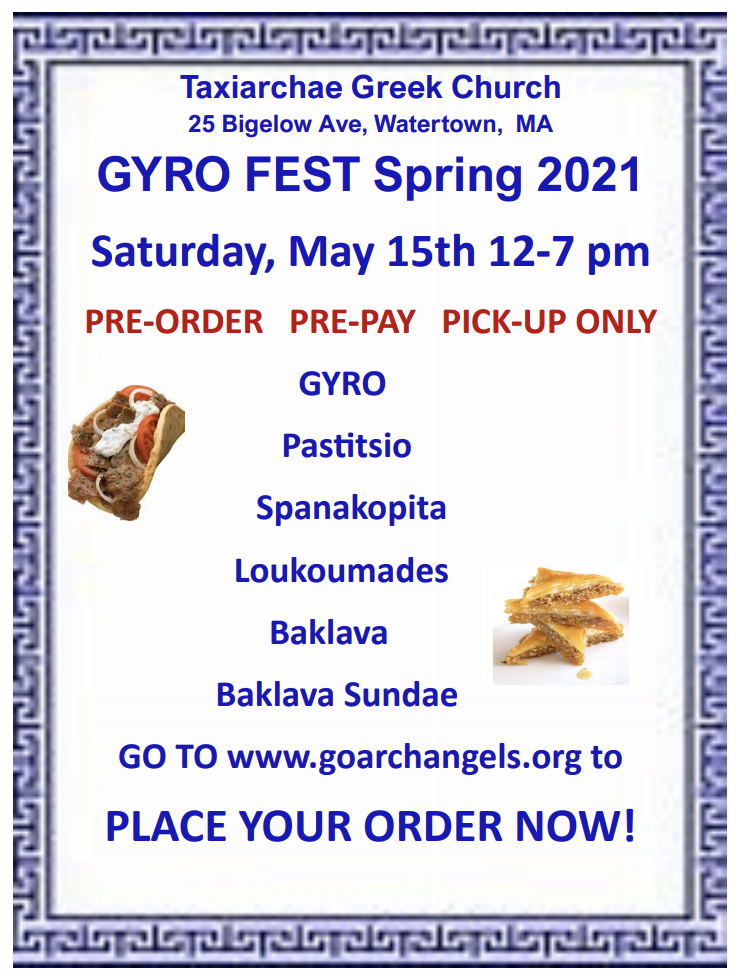 Watertown's Taxiarchae Greek Church will host Gyro Fest on Saturday, May 15 from noon to 7 p.m.
The menu includes Greek favorites such as gyros, pastitsio, spanakopita, loukoumades and baklava.
The event is pick-up only. You can pre-order, prepay and set up a time to pick up your order.
See the menu, and how to order by clicking here.
Taxiarchae Greek Church is located at 25 Bigelow Ave. in East Watertown.