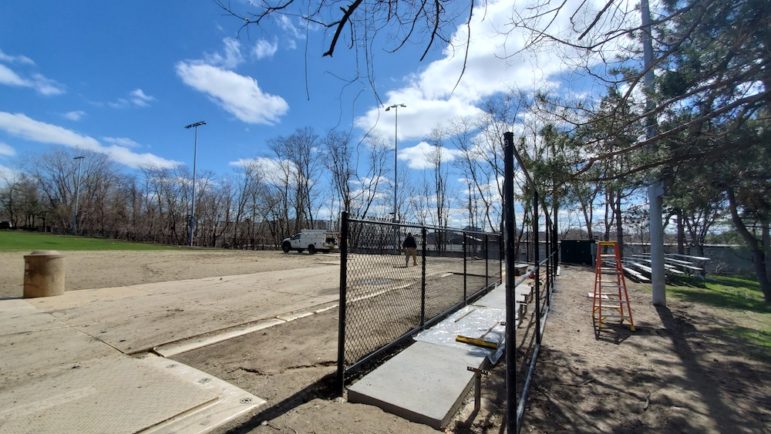 This spring, the softball field at Filippello Park has undergone a modernization, with new lights, a scoreboard, and a new backstop going up at the East Watertown park.
Work continues at the field, and when it is complete seven light poles will light the softball field, which sits near the parking area off Grove Street. The project has been many years in the planning, said Watertown Recreation Director Peter Centola, who wanted to make facility upgrades at the Town's parks a priority when he was hired in 2009.
"I was here with Musco Lighting, we met on this field in the spring of 2010," Centola said.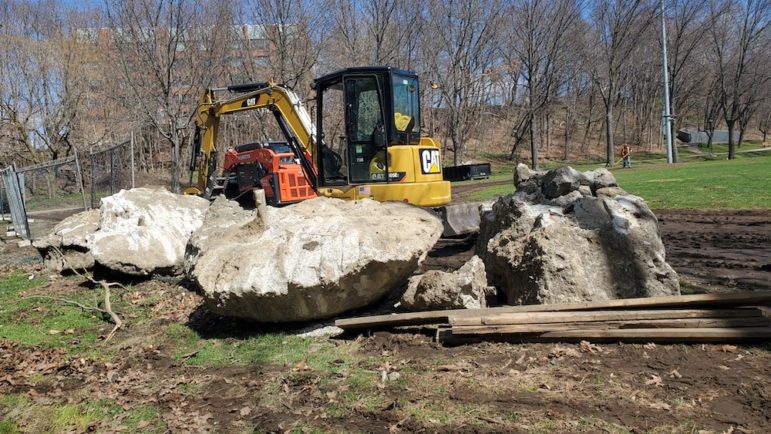 The old lights at the field dated back to the 1980s, and sat upon wooden poles. The poles have LED lights, with shades that allow light only to shine on the field. They are so focused that special lights are placed about midway up the pole that shine upward.
"The lights at Victory Field have leakage. The lights here are so focused that we have to put in up-lights," Centola said. "When a ball is hit in the air, they light the ball so you can see it."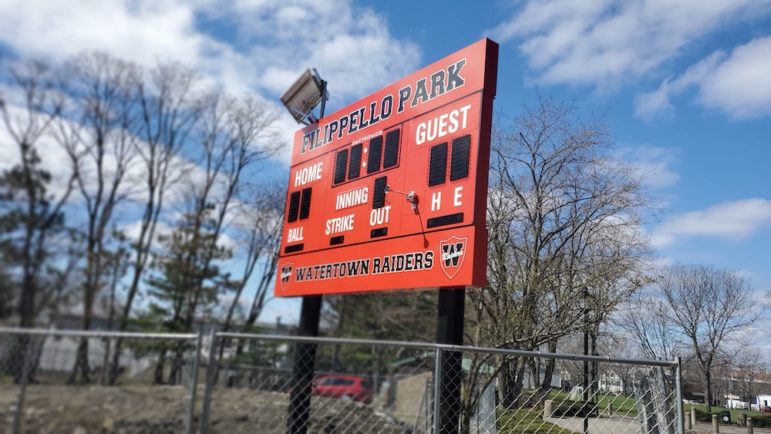 Centola will be able to control the lights from his computer or cellphone. Not only can he turn them on and off, but adjust the level of the lighting.
A scoreboard has been added to the softball field, which will be used by the Watertown High School softball team, among others. A small solar panel on top provides power for the scoreboard. With the softball fields at O'Connell Park unusable due to the construction project at Hosmer Elementary School, the Town has only two softball fields with the dirt infield, Centola said, at Filippello Park and Lowell Elementary School.
Work has also started on the installation the 75 ft. x 17 ft. batting tunnel at the field, too, Centola said.
The new lights at the softball field complete the lighting project at Filippello Park. Last fall, four lights were installed at the soccer field near Arlington Street. Other recent improvements at the park include a new dog park, a new driveway and new basketball courts.